Equate – formula solver application
Posted On March 5, 2022
While researching for my major project, last month I found an application that is helpful for students who are not able to remember formulas. I choose this application because I am not a quick mathematical problem solver person and many times I am not able to remember basic formulas. So this application has basic formulas of Economics, Physics, Chemistry and Mathematics.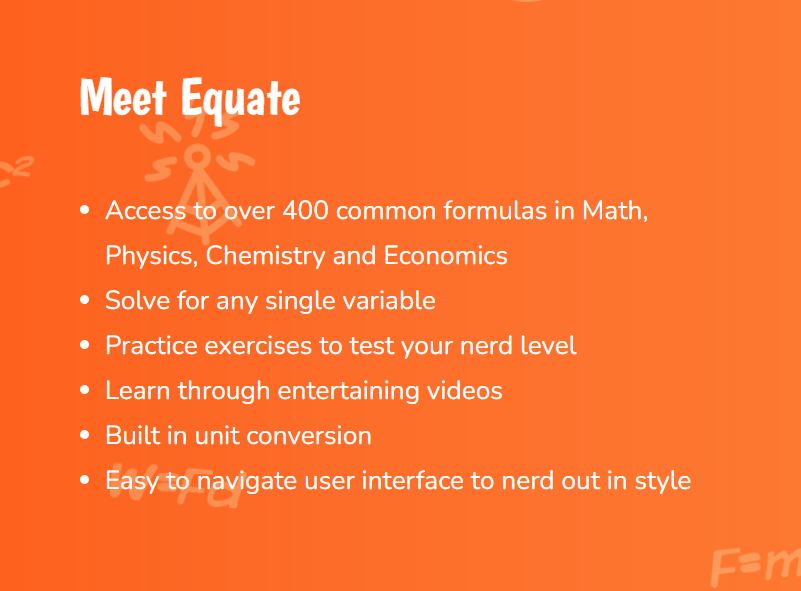 I think it is helpful for both students and teachers. As not only students, there are teachers (like me) who are weak in mathematics or formulas. Moreover, this application provides a free platform and is easily accessible on phones/tablets. It only requires the user's email address and full name….
I was not able to download this app on my laptop. So recorded this with the help of screen record option on my Apple phone…. And, for the first time tried to record my own voice and created a video about this app.. Hope you like it!
Let me know some tips to improve my videos….
Thank You