Understanding the World of TikTok
Posted On April 2, 2022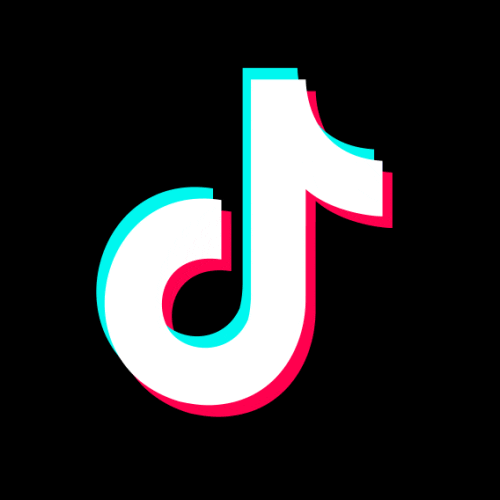 The world of TikTok is vast… Businessofapps stated that by 2021 there were 1 billion users of TikTok and outside of China, TikTok's largest markets are the US, Indonesia and Brazil. In China, it is known as Douyin and is owned by the Chinese company ByteDance Ltd. TikTok was initially released in September 2016 and was launched in 2017 for iOS and Android in most markets outside of China however, it became available worldwide only after merging with another Chinese social media service, Musical.ly, on 2 August 2018. (Source: https://en.wikipedia.org/wiki/TikTok)
In 2020, my country banned this app so when I came here, I started using it in Canada only for scrolling and entertainment. I never tried or in other words, I never had had guts to upload something on this app. But now I have started posting at shristygodara1…… So let's dive into the terms of use, and privacy policies of this application.
Their community guidelines include –
We will remove any content – including video, audio, livestream, images, comments, links, or other text – that violates our Community Guidelines. Individuals are notified of our decisions and can appeal them if they believe no violation has occurred. We will temporarily or permanently ban accounts and/or users that are involved in severe or repeated on-platform violations; we may also consider actions on other platforms and offline behavior in these decisions. Circumstances that involve any instance of a threat of real-world harm to human life that is specific, credible, and imminent may be reported to law enforcement authorities. The full TikTok experience is for people 13 and older, and we actively remove accounts of people we suspect are under this age. (In the US, we accommodate people under 13 in TikTok for Younger Users, a limited app experience designed specifically for this audience with additional safeguards and privacy protections.)
They have provided a detailed explanation of things that are allowed or not allowed by the user. TikTok will take action on the content which is against minor safety; involves dangerous acts and challenges, suicide, self-harm, disordered eating, adult nudity, sexual activities, bullying and harassment, violent extremism, integrity, authenticity, illegal activities, regulated goods, platform security, violent and graphic content; copyright and trademark infringement.
Data Collection
Tiktok collects a wide range of data from the users but at some point, it also depends on the user. This data collection contact details, user-created content, location, and if needed credit card details. In addition, It also collects information on third-party social media apps. Also, it collects information from the messages that are sent in the app. If the user grants access, TikTok also has access to the user's phonebook on their mobile device.
Cookies Policy
This includes :
Technology
Cookies – These are small text files that enable them to uniquely identify your browser or device for various purposes such as to store information or gain access to information stored on your device to enable certain features and distinguish your device from others. Additionally, they mentioned that they use both session cookies and persistent cookies. Session cookies, meaning that they exist only while your browser is open and are deleted automatically once you close your browser. Other cookies are "persistent cookies", meaning that they survive after your browser is closed.
Local Storage – It refers to files that are created by the app and website to store information. It is basically used to speed up the app, for site functionality and to remember your preferences.
Application Programmable Interface (API) – A piece of software that helps two or more applications to talk to one another. They use them to communicate between TikTok and their service providers.
Software Development Kits (SDKs) – They are pieces of code that enable data to be collected about your device, network and interaction with a website.
Pixels – These are invisible image files that are embedded in certain website pages. They can be used to collect information about your visit to that website page.
Mobile Advertising IDs – Tiktok uses a unique number per device to recognize our device. After you provide consent, this allows personalized ads to be delivered to your device and to measure the effectiveness of those ads.
Tracking Technologies
Identification and security – They recognize that when you return to their platform, this is done to prevent activities that violate their policies.
Content personalization – They use a unique TikTok ID number so that they can serve you with personalized content.
Remembering your preferences – To remember your settings for the platform, they use this technology.
Functionality – This tracking technology is used to improve and optimize your experience. They determine screen dimension, type of network, software versions etc…
Analytics – Through this, they analyze how you use the Platform, including which pages you view most often, how you interact with the content, measure any errors that occur and test different design ideas.
Advertising and measurement – This helps them and their advertisers to show relevant advertising and measure the performance of ad campaigns.
Further, they mentioned that the information and data which is tracked by TikTok can be used by others as well. This is done by advertising companies to understand how effective their ads are and to compare this to their campaigns on other websites and apps. Next, they mentioned ways through which you as a user can control these technologies, links for more information and contact us an email address. Lastly, they mention the cookie partner list which refers to the companies that use cookies and other technologies on their Platform.
Privacy Policies for Young Users
For the first time, I saw a privacy policy segment for young users… (this made me interested in reading the policy of other social media apps, not sure if they have this section or not..) Under this section, they are considering users which are below 13 residing in the United States. They wrote that :
Younger users can view videos from other creators and explore their creativity by capturing their own videos with music and special effects. While Younger Users may save these videos directly to their device, the videos will not be saved by us or viewable by other users. Younger Users also have a more limited interactive experience: for example, they can't exchange messages with other users, and other users can't view their profiles.
Young users are not allowed to publicly share their videos and personal information. Tiktok does not sell the information of the young user to third parties. They collect only limited information, including username, password, and birthday. Additionally, they may also collect information automatically from the user's device, including internet or other network activity information such as device ID, IP address, web browser type and version, country-level location, as well as certain app activity data, such as video watches, time in the app, and general usage data.
They stated that the automatically collected information is used to provide personalized content and to protect the security or integrity of the user and our service and ensure legal or regulatory compliance. Concerning security, they clearly stated that the transmission of information on the internet is not completely secure. In addition to this, they wrote,
Although we will do our best to protect your information, for example, by encryption, we cannot guarantee the security of your information transmitted through the Platform; any transmission is at your own risk.
Lastly, with the contact details, they also wrote that the user can request to access or delete the information they have collected about you by sending an email or letter.
Privacy Policies for Others
These policies were updated on June 2021. They collect and process information that we provide them while logging into the app such as email id, username, phone number, birthday, etc. Also, they collect your technical and behavioural information which includes the content that you upload, you watch and the surroundings of the video you create. Not only of the people who create accounts on this platform, but they also collect information if you only interact with the platform (like if you only watch videos without logging in with your email id).
TikTok collects your location, device information, IP address… It also mentions the sharing of your data from third parties. If you have given access to other apps or have linked other apps through your Tiktok account, then it can collect information from there as well. They state that they use your information to improve, develop the platform and to ensure safety. They use preferences and interests to provide relevant videos in the "for you" section of the app. Additionally, in order to promote the platform and serve you with targeted advertising, they will use your personal information.
They share your information with business partners, other companies in the same group as TikTok, content moderation services, measurement providers, advertisers, and analytics providers. If required they may also share information with law enforcement agencies or regulators, and with third parties under a legally binding court order. Your personal data is stored on a server located in Singapore or the United States, outside of the country where you live.
They retain your information as long as it is required to serve you. If you stop using their app, they retain it only as long as they have a legitimate business purpose in keeping such data. Sometimes, with respect to legal obligations, they keep the data… After you have terminated your use of the Platform, they store your information in an aggregated and anonymized format.
Generally, they notify people whenever they change these policies. However, they also update the date in the "last updated" column on the top of the policy page. Lastly, in reference to the country in which we use this app, they have provided separate Supplemental Terms – Jurisdiction-Specific for the users.
Terms of Service
They have provided a detailed version of their Terms of Service. The following points were mentioned :
By using their services, you confirm that you have accepted their terms, policies, community guidelines etc.
Their terms change from time and time… And to update their users about it they use commercially reasonable efforts to generally notify all users of any material changes.
They also update the date in the "last updated" section of their webpage.
Your continued access or use of the Services after the date of the new Terms constitutes your acceptance of the new Terms.
While creating an account, accurate and up-to-date information is required.
By creating an account and using this app, you agree that you are solely responsible for activities that occur under your account.
If you have failed to comply with any of the provisions of these Terms, or if activities occur on your account which, in our sole discretion, would or might cause damage to or impair the Services or infringe or violate any third party rights, or violate any applicable laws or regulations. Tiktok reserve the right to delete your account.
To delete your account, you must contact TikTok. Once you choose to delete your account, you will not be able to reactivate your account or retrieve any of the content or information you have added.
They stated all applicable rules and regulations under the section Your Access to and Use of Our Services.
Further, they stated the content we upload as "User content" and content Tiktok has as "TikTok content". In this section, they mentioned the content rights in a very elaborative manner… which was very confusing and tough to understand… They also wrote :
You acknowledge and agree that we may generate revenues, increase goodwill or otherwise increase our value from your use of the Services, including, by way of example and not limitation, through the sale of advertising, sponsorships, promotions, usage data and Gifts…
Additionally, they wrote about the non-exclusive, limited, non-transferable, non-sublicensable, revocable, worldwide license to access and use the Services, including to download the Platform on a permitted device and to access the TikTok Content solely for your personal, non-commercial use. This license can be terminated at any time by TikTok due to any reason or no reason. For user content's non-confidential and non-proprietary they stated :
You must not post any User Content on or through the Services or transmit to us any User Content that you consider to be confidential or proprietary. When you submit User Content through the Services, you agree and represent that you own that User Content.
The surprising part of these terms for me was this statement…
You or the owner of your User Content still own the copyright in User Content sent to us, but by submitting User Content via the Services, you hereby grant us an unconditional irrevocable, non-exclusive, royalty-free, fully transferable, perpetual worldwide licence to use, modify, adapt, reproduce, make derivative works of, publish and/or transmit, and/or distribute and to authorise other users of the Services and other third-parties to view, access, use, download, modify, adapt, reproduce, make derivative works of, publish and/or transmit your User Content in any format and on any platform, either now known or hereinafter invented. You further grant us a royalty-free license to use your user name, image, voice, and likeness to identify you as the source of any of your User Content.
They accept no liability in respect of any content submitted by users and published by them or by authorized third parties. Very beautifully (yes, now I am being sarcastic…) in ALL CAPITAL they wrote exclusion of warranties and limitation of liabilities.
After reading all this, I suddenly started thinking about other apps that I use in my daily life. I knew that data is being tracked and shared… but as I have fully read the policies of three apps i.e Equate, Talkwall and now TikTok… I am just interested to read the policies and terms of my daily used apps.