This past week I learned the basics of coding by doing one of the Hour of Code option on Code.org. I chose to create one of the sport games and went through the process of trial and error trying to create a cohesive and enjoyable game. The process was challenging but in the end it was very rewarding as I was able to make the rules, set a hockey background, and add sound affects to my game. I am glad this was something I was able to learn because before this I had not had any experience with coding. I found the whole process very intriguing. Here is the link to my hockey game along with some screenshots of my experience!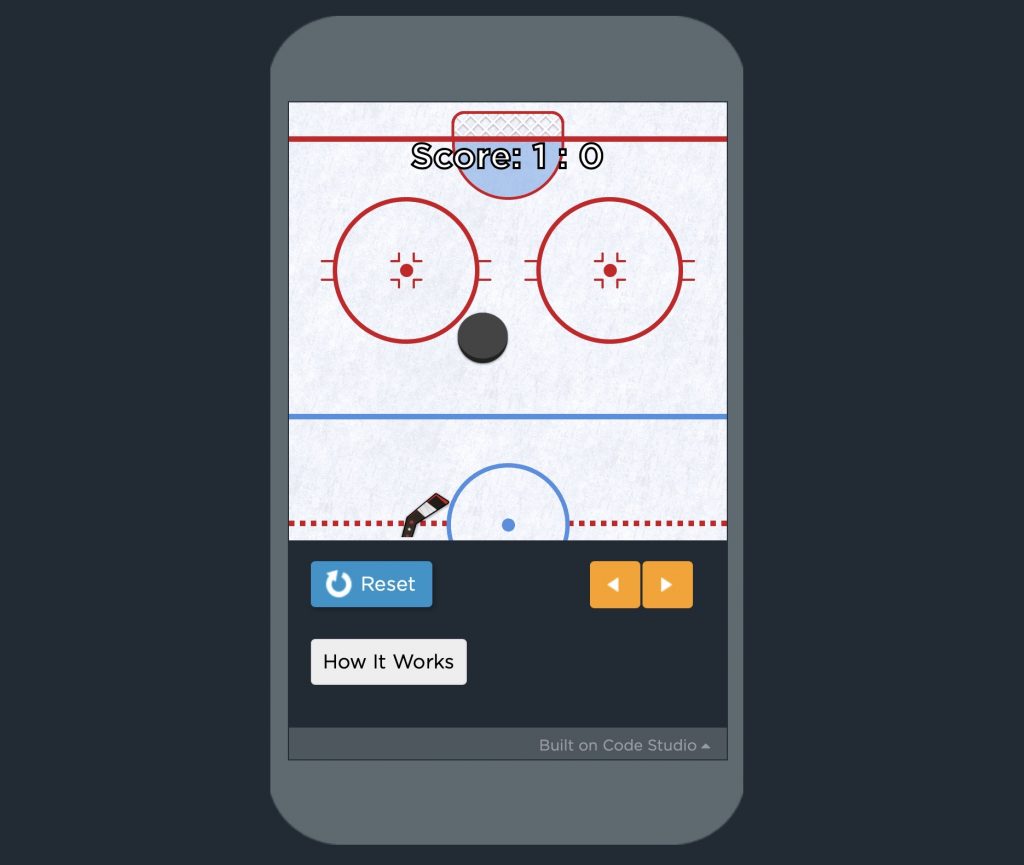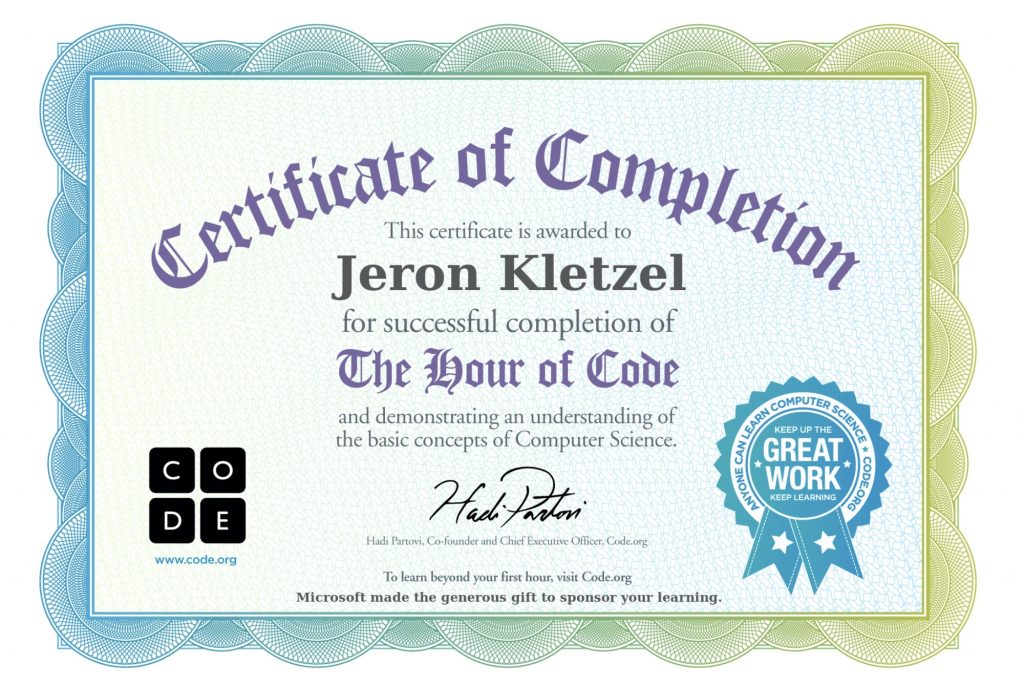 I think coding is a skill that will become more and more important to learn as our society continues to integrate new technology into everyday life. I believe that teaching students the basics of coding will become normal because of this. My experience with coding was great as I was able to learn a new skill by taking a simple online course. I loved how to program slowly progressed me through the basics before allowing me to try it myself. I feel like the more you learn about coding the more difficult it will become as new variables and possibilities are introduced. For example creating a more complicated video game would introduce new challenges and problems that would be challenging. This make me think I would likely become frustrated with the process!
I think that if students learn coding in school more will become interested and intrigued by the possibilities, like I have. I believe that coding is a very important skill to learn as it creates endless possibilities. Games, programs, and so much more can be created by coding! It is important for schools to introduce students to the concept of coding so they can begin to get involved if they are interested. Coding can allow people to get creative, qualify for new jobs, and create opportunities for themselves. Allowing students to explore coding will create new possibilities for the future of technology!
Credit for cover photo: Danny Meneses via Pexels