Technology is one of our most versatile and unlimited resources in the world today. We can do so much with it. Although there is a lot of good that can come out of technology, there is also some scary realities of technology.
For example, phones are a great communication tool. We can communicate with people around the world with the touch of a button. The problem is newer phone that have games and apps can be addicting. According to faces magazine, the average person spends about 3.5 hours a day on their phone. I am admittedly on an average week can spend up to 7 hours on my phone on Tik Tok, Instagram, Netflix, Snapchat, and more apps. My average from the first week of January 31 – February 6 was about 4 hours and 10 min. This was one of my highest weeks. Obviously it depends on the amount of hours I have at work (as I am not allowed on my phone at work), and how much homework I have to do.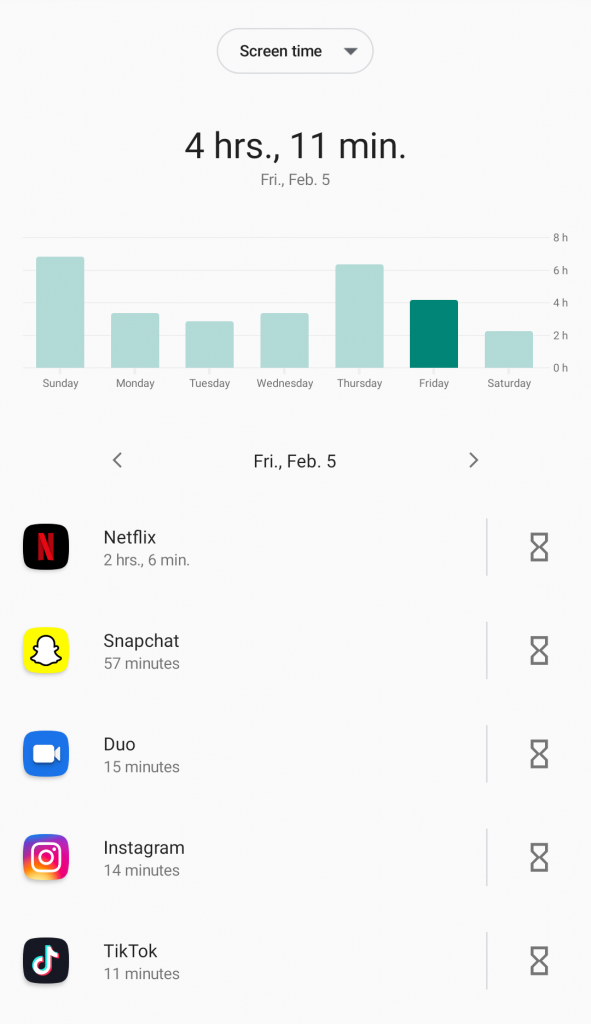 I think we need to be careful about the amount of time we spend on our phones. I know the more I spend, the worse I feel. It is because I am not active or doing anything good for myself. When teaching about technology it is important to talk about regulating time on devices. It also means teaching self-control. It is very easy to jump onto your phone and spend an hour on it, but what if we try not to do that and use that time for something more productive.
Technology can be an asset for teachers when used in the proper way. Some teachers tend to stray away from using technology in their classroom because they are unsure of where the best place is to use it. I think we need to not only educate students on how to properly engage with technology (i.e. digital citizenship and acting responsible online), but also educating teachers in the same way. Many teachers are still unsure of using technology because it grows and changes so fast. Educating is not just for students, but also for teachers.