To pick up where I left off, we were just exploring the importance of supporting models.
Roughly 3 hours into this print I had this feeling of dread, and as I watched helplessly I noticed that there was an obvious part of the model I forgot to support. The printer was mezmorizing, however I knew at the end of the long awaited print I would be left with a useless piece of resin.
Resin printers seem like something out of the future, and this is a short video of a time lapse.
Instead of having a super nifty model at the end of my first print I was left with this.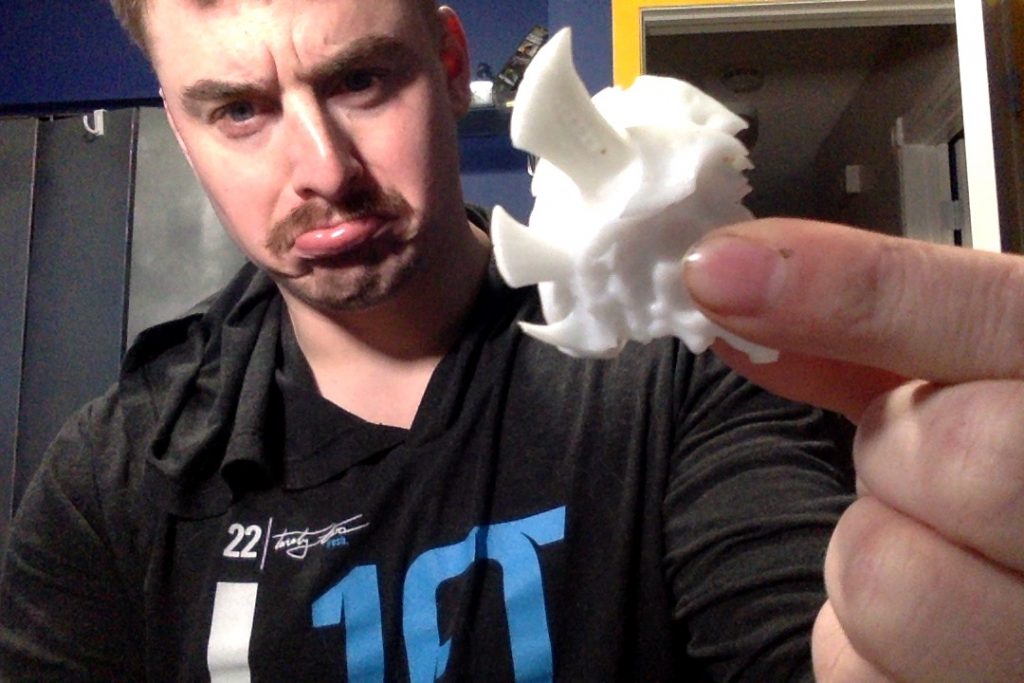 The model was inadequately supported near the bottom (top, because it prints upside down). This led to a total mess on the FEP (thin plastic layer that sits on the bottom of the resin vat), and a half printed model.
The goal for next week is to pre-support the model better. I will make a step by step of how I improve this. This will be my guide, if anyone wants to follow along with me!
https://ageofminiatures.com/guide-to-3d-printing-miniatures/