Week One:
During the first week of EDTC 300 Katia introduced us to the learning project portion of the class, and I was very excited to pick my project. I have always had a liking for being creative and had even tried starting a business in the past, but it had never worked out. I always feel like I'm switching my hobby, but this class made it very easy for me to keep learning and create a solid business. I decided I would choose beaded necklaces, as I had stated creating them just a few weeks before. To begin making necklaces I watched this video, which was very straight forward and I wrote down a list of all the supplies I would need. I bought alllll the supplies, began creating necklaces, and used Pinterest for inspiration.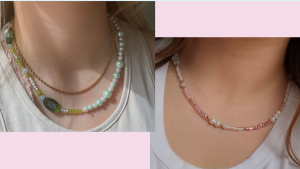 Week Two:
Week two was very busy for me, I had started posting the necklaces I had made on my Instagram site and got so many orders! I decided I needed a better way for customers to order and thats where my order form creation came in. I searched the web trying to find a website that would let me create some type of order form, where the orders would get emailed to me. I finally came across Jot Form, a free online data form website that allows you to create and publish forms, and get an email for each response! This order form was very new, as well as my business, so it worked to give me a general idea of what the customer wanted. This form contains general information (name, address, city, postal code, handle), and then an area where they can choose what style of necklace (simple, half bead/half pearl, pendant, extravagant), and lastly an area for them to choose the colours they would like. This was a big step for me, but was definitely worth it!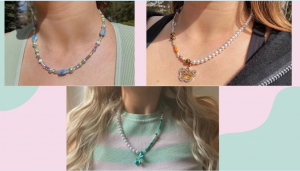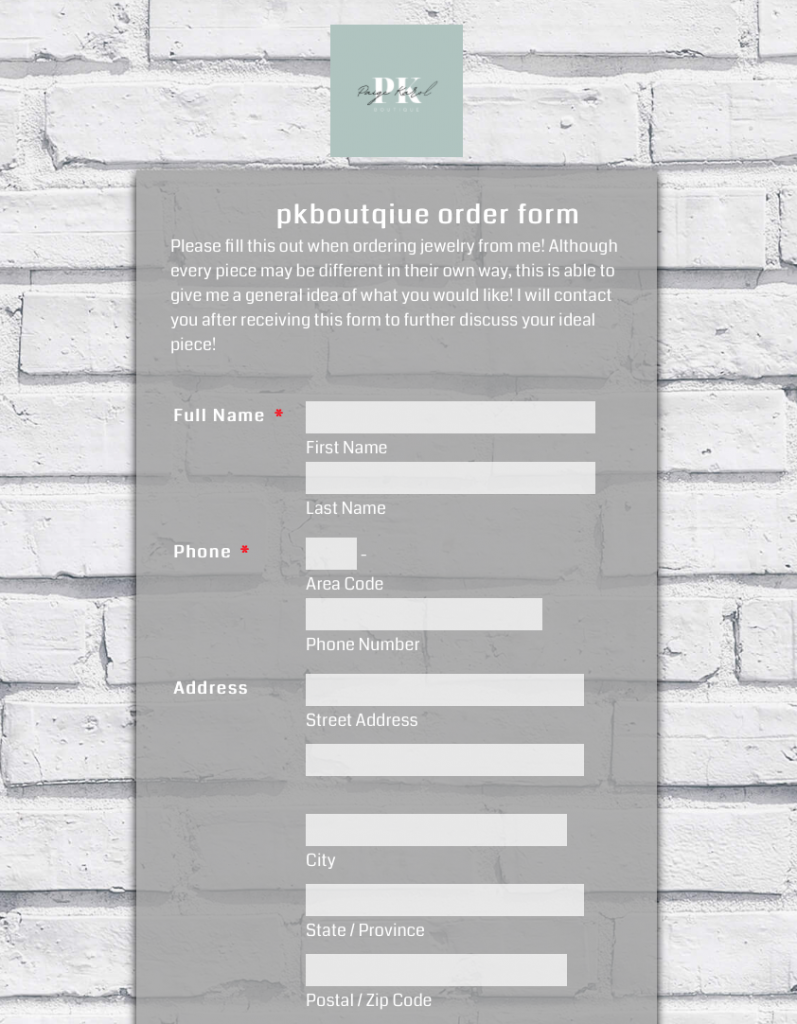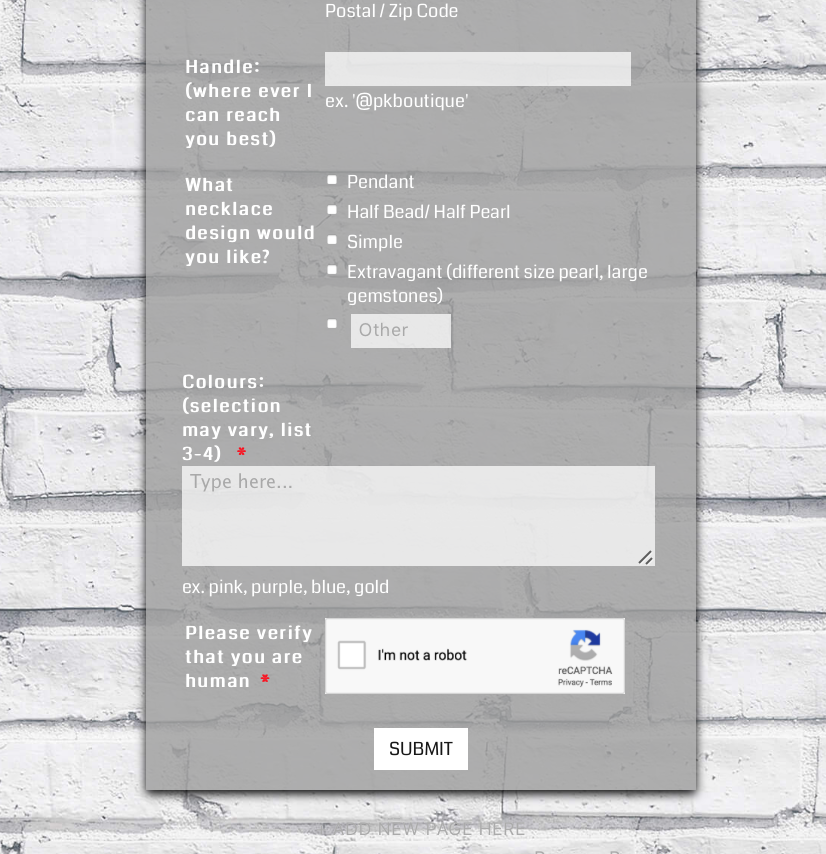 Week Three:
I learnt lots during week three as I tried using a couple new apps I hadn't used before. I chose to work with Crello, iMovie, and LapseIt, to create what I wanted with Crello I first needed to create a video using iMovie. I then used LapseIt to create a time lapse of me actually creating the necklaces. On iMovie, I created a video of different beaded necklaces I have made and added transitions between each photo. I next exported this video to my camera roll and went to create an add with an imbedded video on Crello. Crello is a free graphic design tool that allows you to create a masterpiece in a few minutes. I ended up creating this ad for my small business. Next, I created a time lapse using LapseIt, available for desktop and mobile. In lieu of the SAMR model, I believe Crello fit into 'modification' because it allowed for significant task redesign. I was able to create an ad with a video imbedded, which I would have not been able to do without Crello. On the other hand, I believe LapseIt fit into the 'Augmentation' level of the SAMR model, because being able to create a time lapse was a direct substitute of a video. LapseIt created functional change as it turned what would have been a 20 minute video, into an 18 second clip.
Week Four:
In week four I wrote about my experience with Pinterest and discussed why I love it so much! Pinterest has endless amounts of things, and each photo is hyperlinked with the website it came from, making it easy to find who posted it, what site, and similar things! I feel that I learn so much from Pinterest on a daily basis, the homepage is algorithmic and shows you things similar to what you search for, share, and pin ('pinning' is saving a post to a category or 'board' so you can find it later!). I used Pinterest a ton for my learning project, because when you search 'beaded necklace' millions of ideas come up. Pinterest is also a GREAT resource for teachers, by searching 'lesson plan' you can find many websites full of free lesson plan templates, tutorial videos, teacher binder ideas, etc!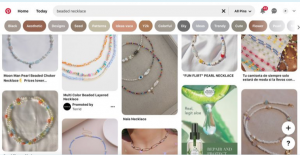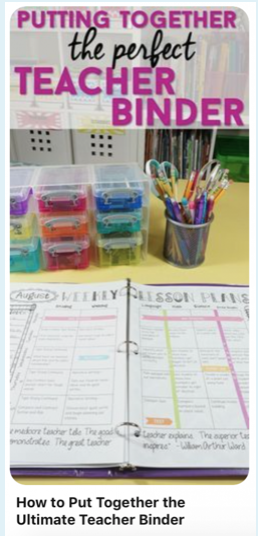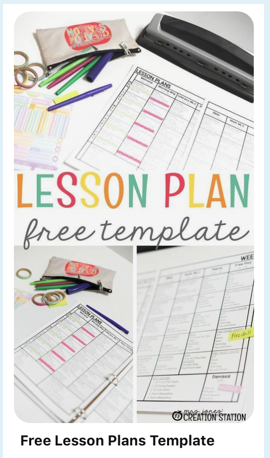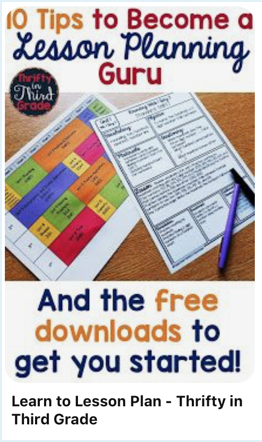 Week Five:
During week five I wanted to start expanding my business, meaning not only selling necklaces, but anklets, phone charms, and belly beads as well! I had already gotten requests for these things so I figured, why not! I quickly found this video which was a tutorial for bracelets with stretch cord, but same thing right? The woman in the video used a 'bead board' which I had never heard of before, so I ran to Walmart to buy one! I tried to make the anklet using the bead board but when I tied it it was drastically to big. I then found this tutorial video on how to use a beading board and easily created an anklet that was perfect! I really liked how 'Beadoholique' explained what she was doing and the camera angle made it very easy to follow!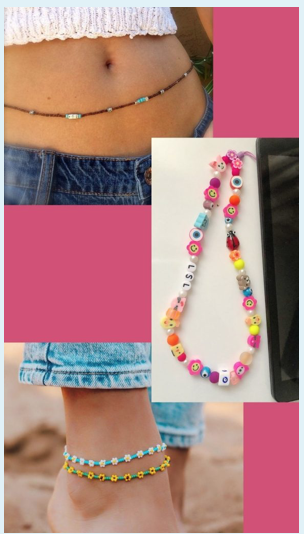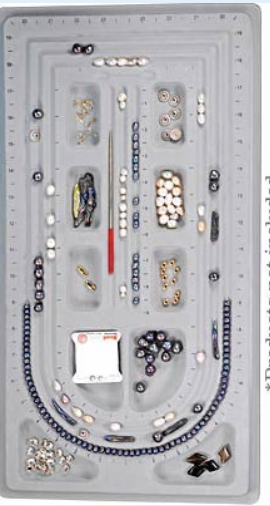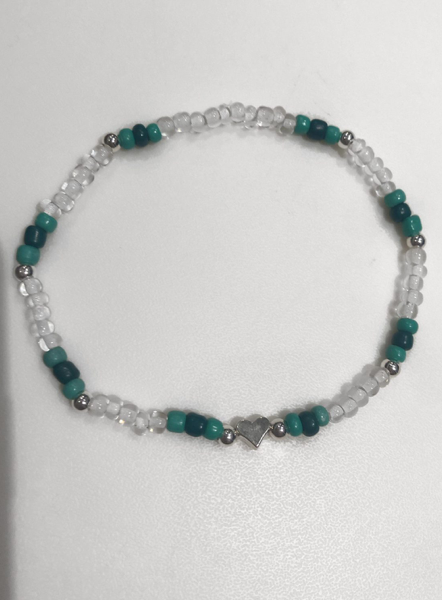 Week Six:
Week six consisted of creating a Google sheets document to keep track of orders, and learning to tie different string for phone charms. I had been somewhat familiar with Google sheets before, but it worked great, and I can even return to the document to add orders when I need to. As you can see below I have 'Name', 'Price', 'Type', 'Made', 'Paid', and 'Picked up' as categories, which works great for keeping track of orders and their progress.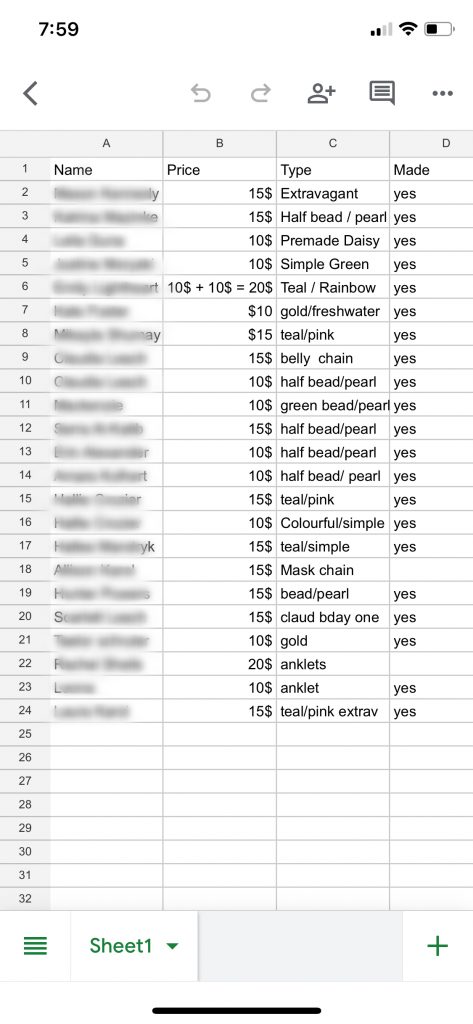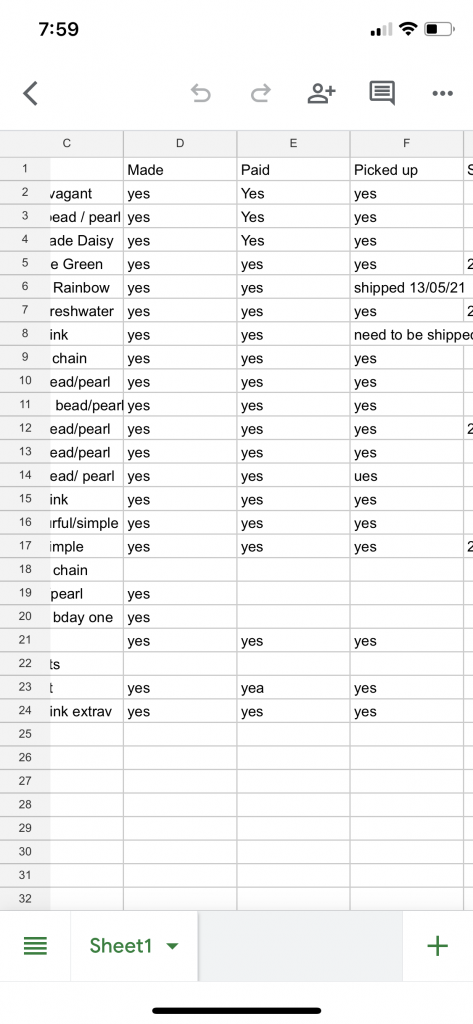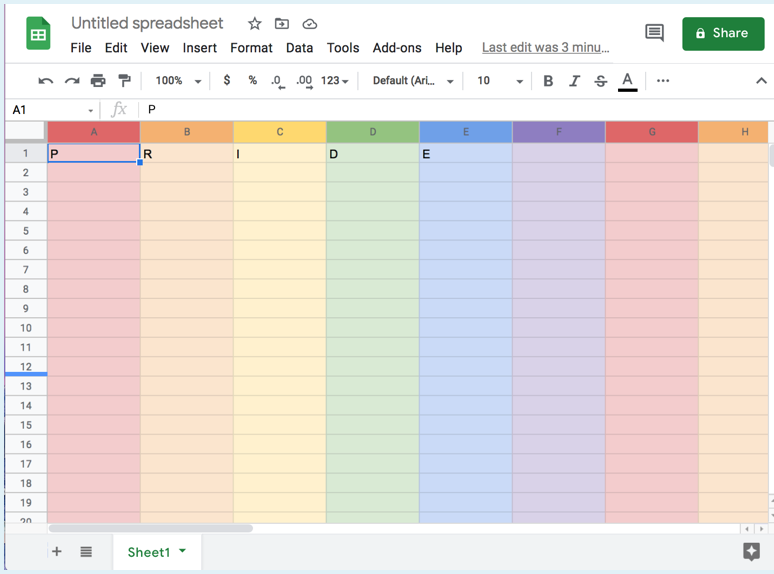 Google sheets even has an inclusive option to make the spreadsheet rainbow by typing 'P R I D E' into the top columns. This is what they call an 'Easter egg' as it is hidden to most users who don't know about it. Here is an article about it.
Another thing I learnt in week six was how to tie and properly create phone charms, as I am trying to expand my business. The only problem was that I had tried to make them a few months ago and couldn't figure out what string to use, and for this reason I could not yet advertise that I was selling them. I then watched a few different videos and realized I needed waxed cotton cord. I watched this video to teach me exactly how to make the phone charms, and mine came out great!
I am so thankful for this class, and believe I learnt so much! I probably wouldn't have kept up with my hobby, which eventually turned into a business without the push and motivation from my peers and classmates! I hope everyone has a great summer and stays safe 😁