One thing that I learned about cross stitching this week – it takes time. I have realized I need to make myself a little schedule to meet my goal by the end of EDTC 300!
I found that once I got started, I was okay. The hardest part though was definitely getting started. I struggled the most with putting the canvas on the hoop! Was seems like an easy step was actually one of the hardest. The QR code that came with my beginner cross stitching kit I am using for this project was LOTS of help. Once I scanned this code with my phone, it brought me to a website with YouTube videos linked to it. The video walked me through each step in order to get started on my project. It was easy to follow and was chunked into different sections making it really easy to understand.
Once I got my Canvas (mostly) secure on my hoop I was able to get started! The video explained that cross-stitching is stitching actually crossed in order to make a picture. This is something that is quite obvious but I didn't know. Once I got stitching my crosses, I was able to get into a zone – for the most part. There were times where I would have to unstitch a part and try again as my cross wasn't exactly right. The cross stitching kit gives you a picture with what your project should look like. It has measurements and codes where each stitch and colour need to go making it easy to follow. You just need to count where to start from the middle part of your canvas. I was able to get my stitching mostly accurate.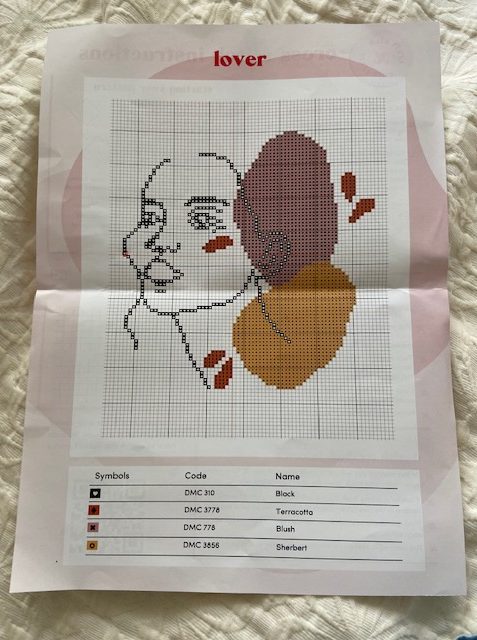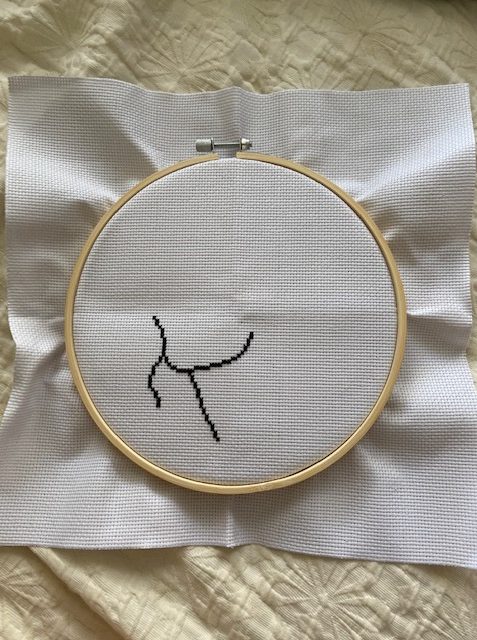 Goal for next week: Have my outline done (the black part).