Brooke in Paris – A Netflix Series
Brooke in Paris – A Netflix Series
  DUOLINGO UPDATE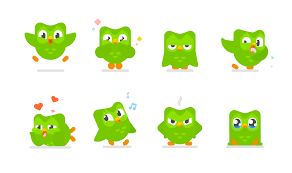 This week I was able to continue my streak on Duolingo to 43 days and I even gained some cool rewards too!!  See the photos below for some screenshots I took on my phone to show you 🙂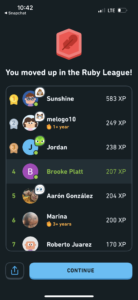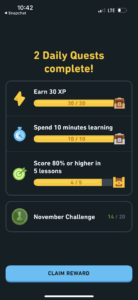 As you can see, Duolingo makes it fun to learn. It's like a game to me now!!
I just realized that I can share my username with y'all so you can add me on Duolingo and follow along and see my progress. My username is "BrookePlat10". I'm hoping some of you add me since I have no friends on there as of yet! I am also excited to share that Duolingo just added new courses in Math and Music. This may be helpful for some of you who are learning something music related for this assignment or it may come in handy when we are all teachers one day!! I would love to become friends and follow along in your learning journeys!
One more thing I discovered about Duolingo is that it has a feature called "Duolingo for Schools" where a teacher can set up a classroom page with its own unique code. Teachers have access to all student progress and assignments and can control student accounts on Duolingo. This made me realize that there is always more to learn if you just do a little bit of exploring. I probably should have spent more time navigating Duolingo before now but I have learned my lesson.
APPLICATION OF MY LEARNING
Something I can say I have learned from this project and will be able to apply in my future career is that when teaching students about new technology, I will give them time to explore the technology themselves because they might just teach me something about the technology that I hadn't discovered yet myself. Through exploring the technology themselves, they will be able to pick up on some tips and tricks on their own that will help me and their fellow classmates as well.
BROOKE IN PARIS????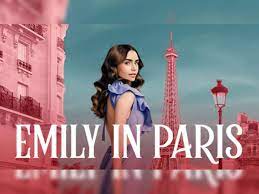 Another thing I started doing this week was rewatching Emily in Paris on Netflix. This is a show that I have watched and rewatched many times over because I enjoy it so much! This show is a major reason why I want to go to Paris (and learn French) and it's the reason why I think moving away from home for a while would be such a good growth opportunity for me.
While watching Emily in Paris, I realized that watching it could help me pick up on French words and phrases because the characters speak in French quite often and the English translations come up on the screen. I tried to watch like that for a while but quickly realized it was hard to listen to what they were saying and to watch the screen for translations at the same time.
This is when I changed the subtitles to French so that I could read the French on the screen and hear the French being spoken at the same time. While I can admit that I don't fully know what they are saying, I am trying to piece it together by listening for familiar words that I know and by using the context of what is going on in the show. Since most of it is in English, it is pretty easy to get an idea of what they are saying in French. I must mention that Emily (the main character) is trying to learn French herself and she goes to a French class every week to help with this. These parts are specifically helpful for me 🙂 Watching Emily in Paris has been a great way to motivate me to learn French since its as easy as sitting back and watching one of my favorite tv shows!!
Here are some photos of French phrases from the show:
Have a great week everyone!! 🙂  Au revoir.