It feels unreal that we actually made it to the end … And for the first time, that great feeling of accomplishment and happiness when you finish something is missing. This has been an emotionally draining semester. I actually think being busy with this class helped me stay focused and get my mind off of everything that is going on in our world. What really surprised me in a positive way was that for the first time in my life I did not panic by the thought of using technology. This is my third educational technology class I have taken and I learnt so much. But the most important thing is that I do not feel alone any more. I know that technology is changing and evolving daily, but there is an amazing group of people I feel comfortable reaching out to to exchange ideas or seek support. I would like to say THANK YOU for sharing your knowledge and expertise and for all your support throughout the semester.
As part of my Major Project, I decided to go on my own personal journey and look at four different apps. The two social media apps I chose are very popular in my home, especially TikTok. I was curious to see what my kids and students spend hours on daily. And needless to say, I fell in the same trap spending endless hours on TikTok and Instagram since they are very addictive. Not knowing how to analyze apps through media lens, I needed something to lean on. So, I decided to use Mike Ribble's 9 elements of digital citizenship as my guide.
My journey through social media opened up my eyes and taught me a lot about the complexity of these apps, as well as the positives and negatives. It certainly brought valuable conversations into our home. I understand that some of these apps are for teens and maybe they do not appreciate us being on them, but as a parent and teacher, I wish schools brought them into the classroom and use them as tools to teach students how to be responsible digital citizens. Many parents are not familiar with these apps and never heard of Common Sense Media nor Media Smarts to learn more about them. So, the schools should take the role of educating children how to navigate these apps safely.
Although the pandemic put a halt on using the educational apps I picked, I did have a chance to introduce them to my students and I am hoping they will take advantage of them while I cannot connect with them. I have heard of Kahoot before but never used it. I really wanted to learn more about it as well as implement it in my teaching. Luckily, I experienced what it feels like to have a classroom with a projector in it for a couple of weeks and I have to tell you it was an amazing feeling. I was able to create activities as well as use the amazing collection Kahoot offers. While using Kahoot, the students were engaged and we were all having fun while learning. It is a great tool that can be used in a variety of ways, in class, online or as part of blended lessons.
The other app I decided to learn about was BBC Learning English. I did not write a blog about this educational app, but I included the evaluation in my final project. For both Kahoot and BBC Learning English app evaluations I was following the elements of CRAPPIES. Unfortunately the unexpected school closure made it impossible for me to dive deep into using the BBC Learning English app with my students. This learning app offers a collection of high quality resources to various English language proficiency levels with appropriate and up to date topics for different age groups in all four strands: listening, speaking, reading and writing. Although I only had a chance to print off a few articles, since all recordings have transcripts added, and read with my students, both students and I found them very interesting.
What makes me happy is that both Kahoot and BBC Learning English are great resources that my students know of and can access from home for free as an addition to the supplemental learning their classroom teachers are providing.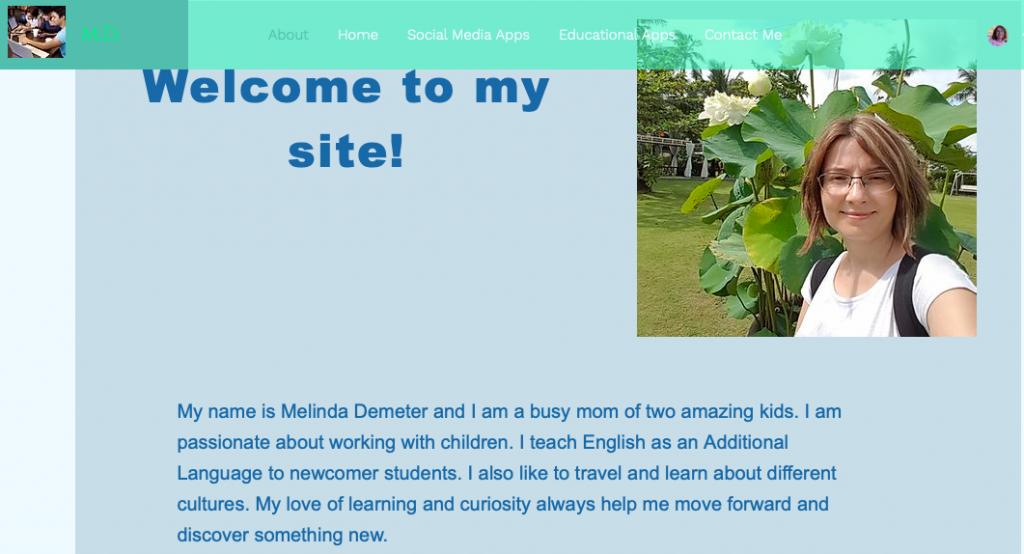 As part of my final project, I organized all my findings in a website I created using wix. I am glad I pushed myself into creating this site where I can add materials and resources in the future. This was the first time I made a website, so it is far from being perfect. I hope you'll find some useful information and please help me grow by sharing your comments and feedback.
I am very thankful for your support on this tough journey. Stay safe and healthy!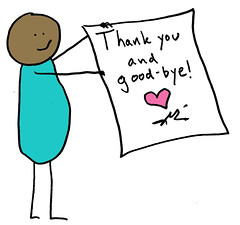 Until next time,
Melinda