Contributing to The Learning of Others
In the course EDTC300, one of the main takeaways is the use of technology to encourage learning. This blog will be dedicated to how I contributed to the learning of others!
First well start off with replying to my classmates' blogs! I tried to be as positive as I could when commenting on people's blogs because a good compliment is so nice to hear especially when you work so hard on something. When I get compliments, it motivates me to continue working hard. Here are a few examples of how I commented on my peer's blog posts: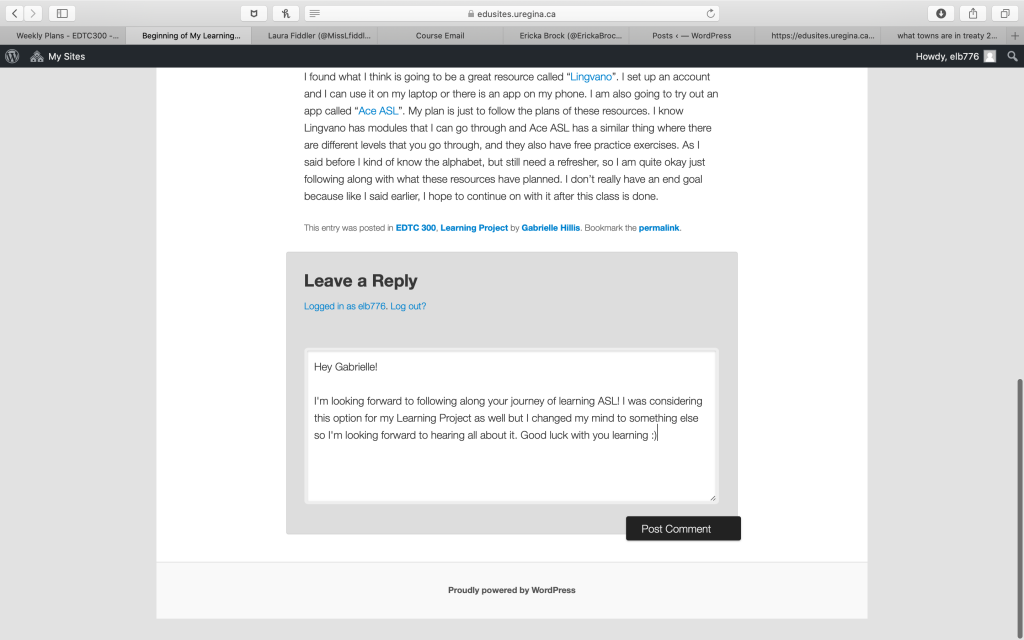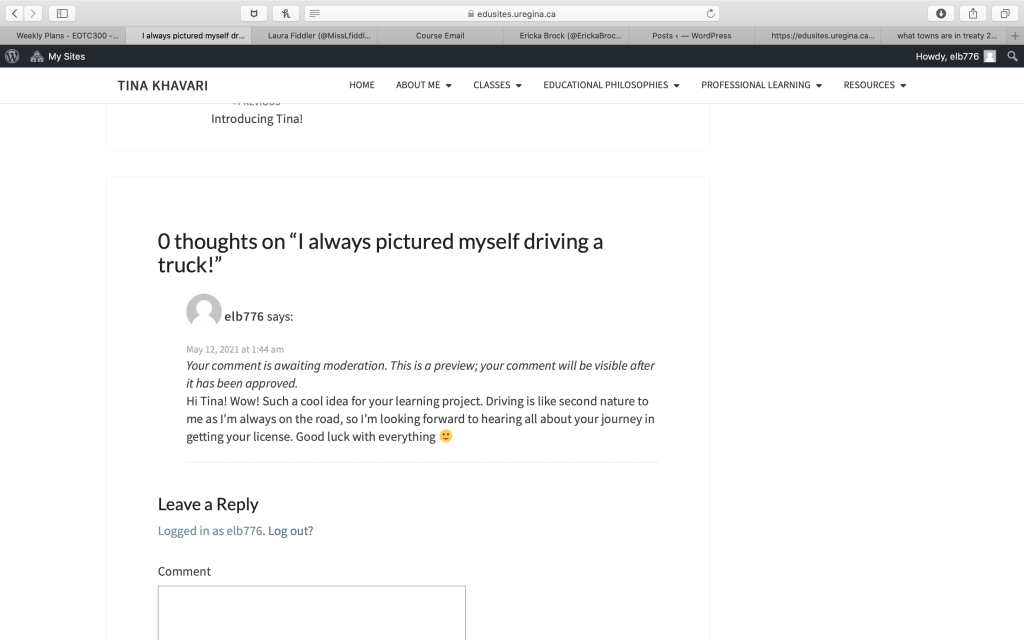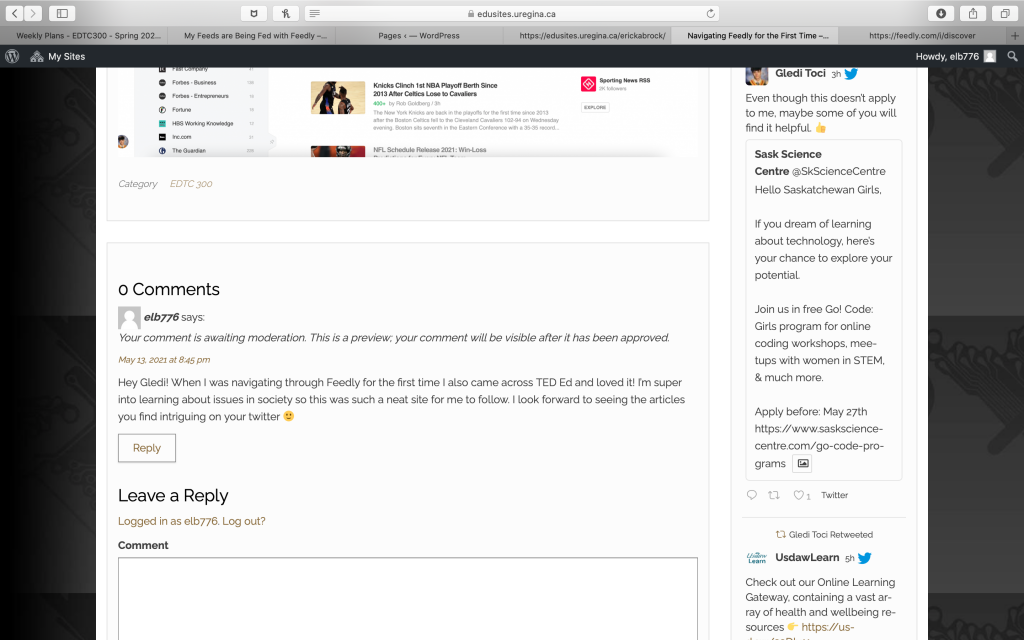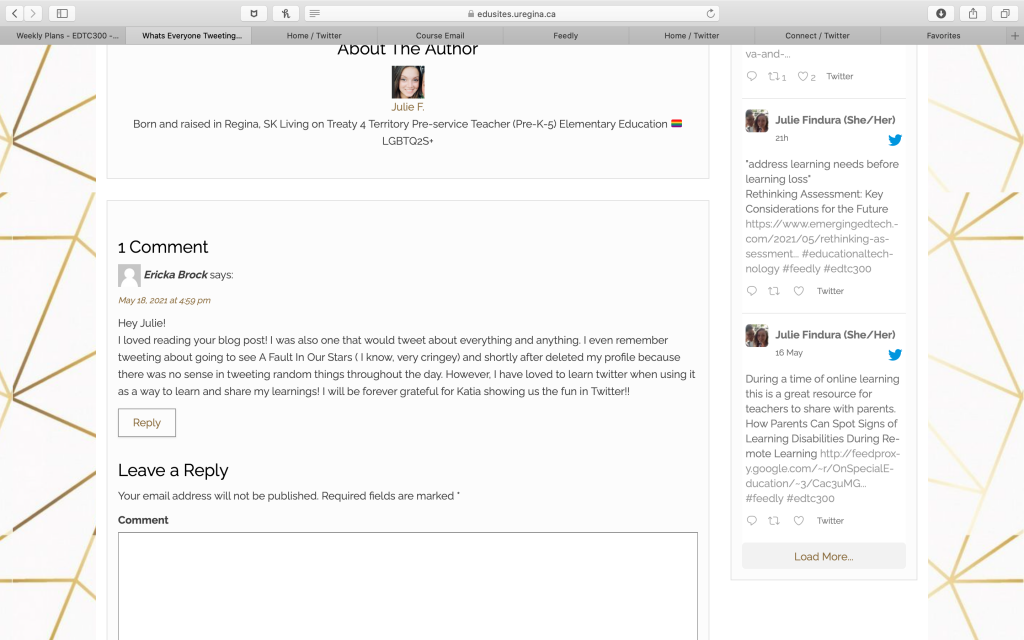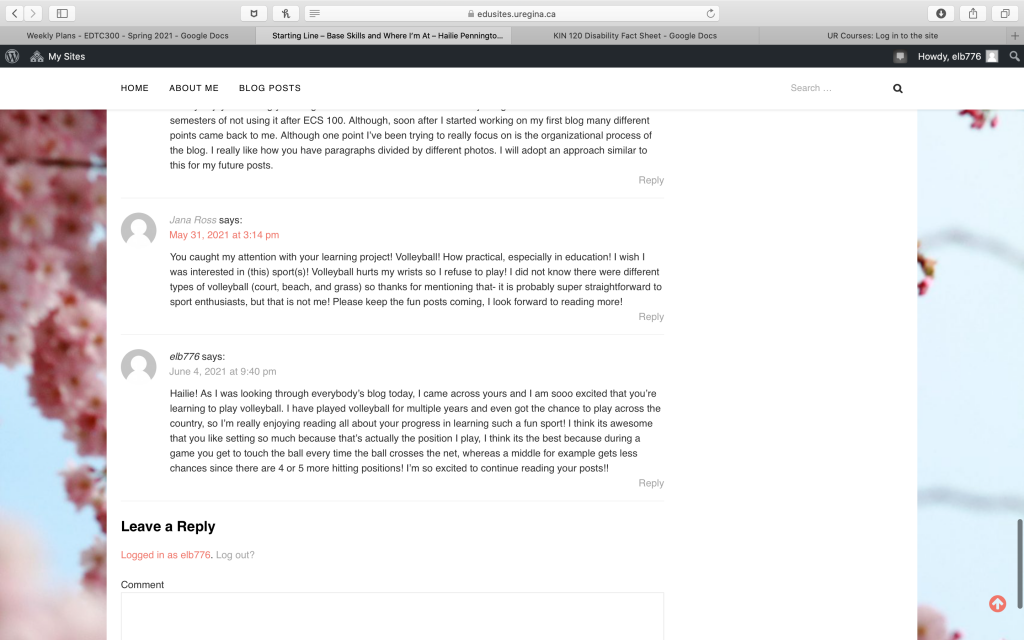 Next is discord, I really enjoyed using this platform to communicate with my classmates. It was super handy to have an app on my phone so I could have access to it at all times rather than having to check my computer regularly. In the Q & A chat, we were able to ask questions that our classmates could help us with, here are a few examples of how I contributed to the learning of others through discord!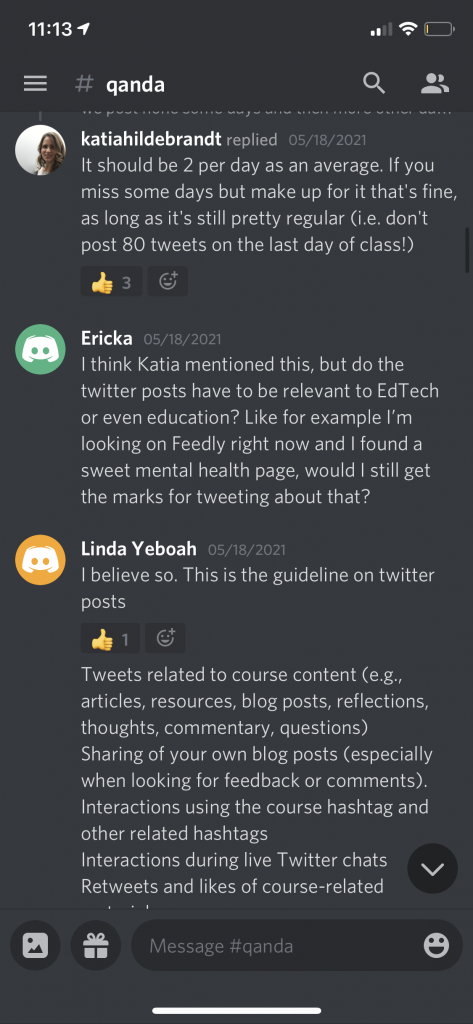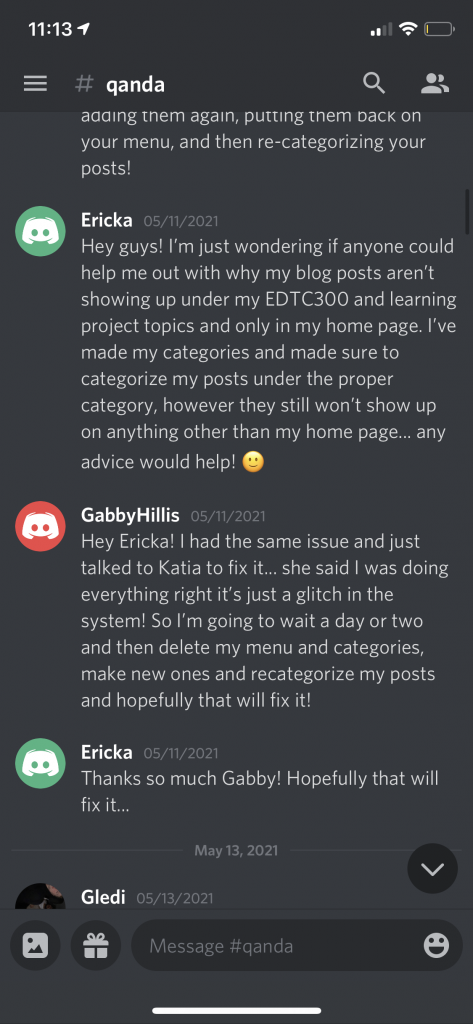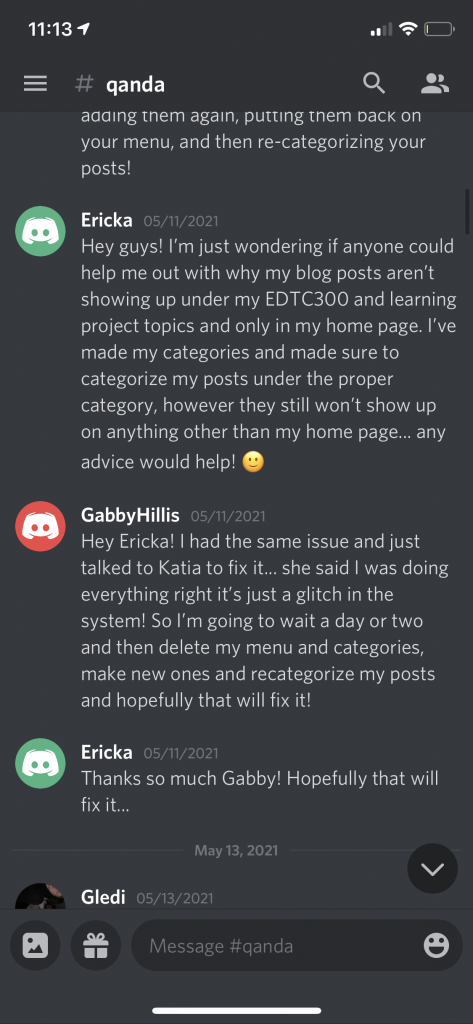 Next is Twitter. This was my favourite way of communicating with my classmates. I shared tons of super helpful resources with my followers as well as commenting, liking, and retweeting other people's posts. I was also able to contribute in #SaskEdChat where I was able to learn from other people as well as share my thoughts on the topic to help other people learn as well.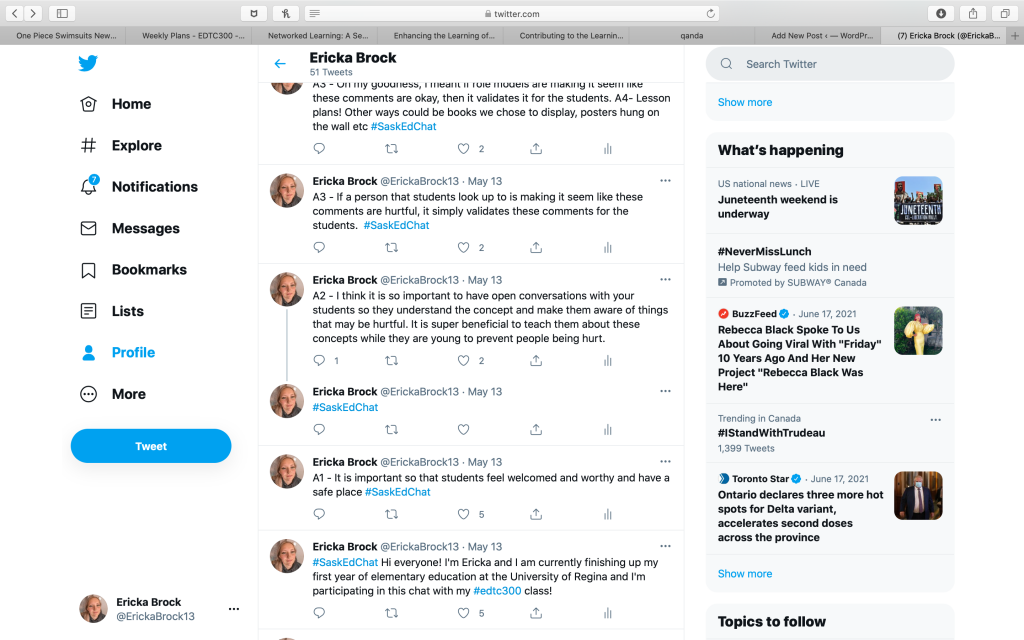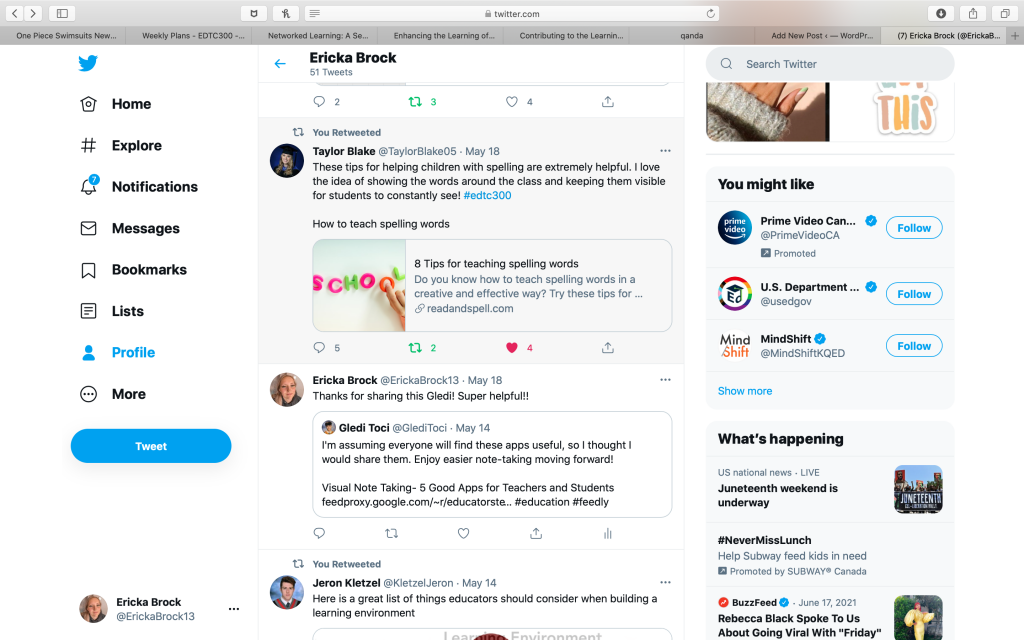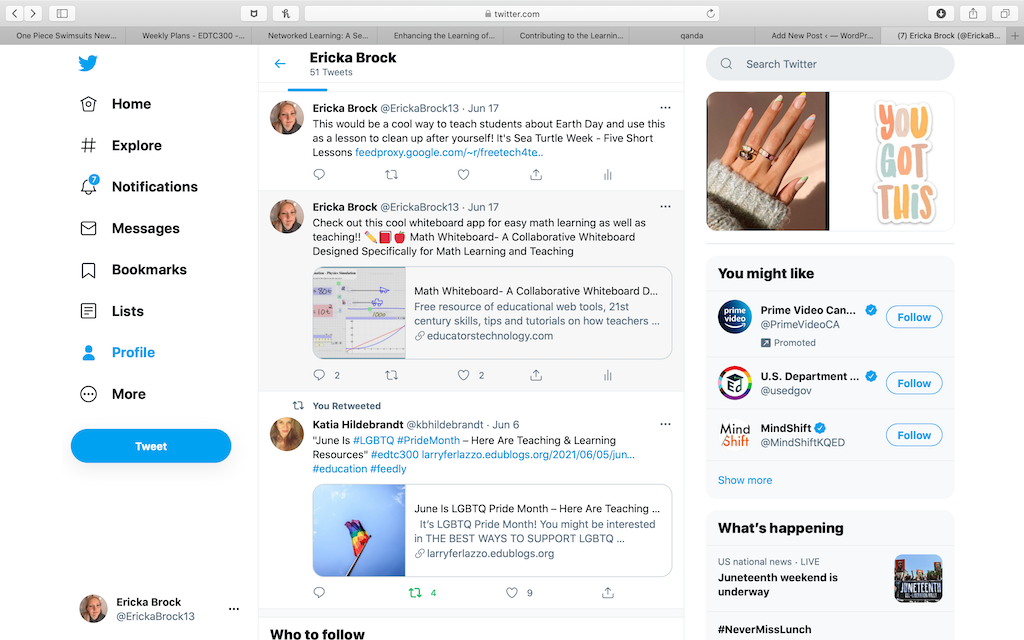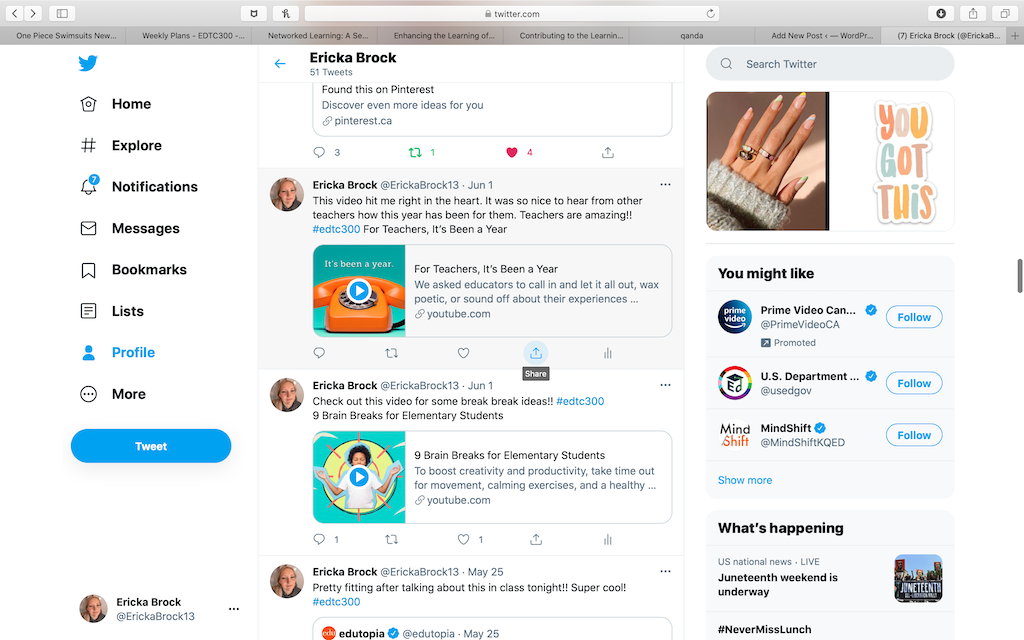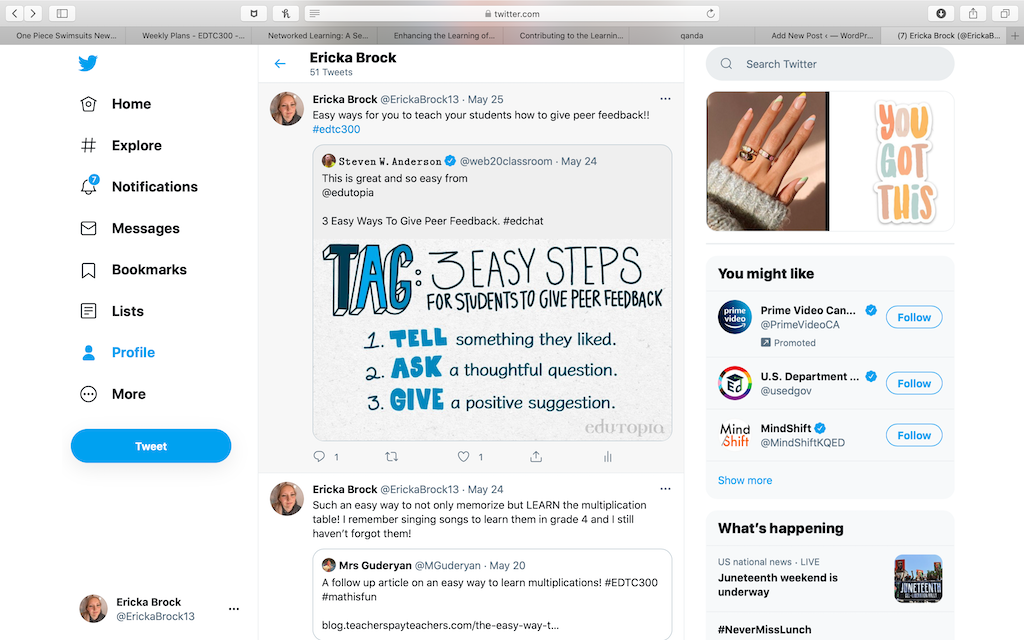 Another way that I contributed to the learning of my classmates was through my own blog posts! When a person went through my learning project blog posts, they would be able to get ideas on how to use a Cricut! I also did a blog post about how I used iMovie for the first time as well as outlining it a little more in detail for people to hopefully learn from as well!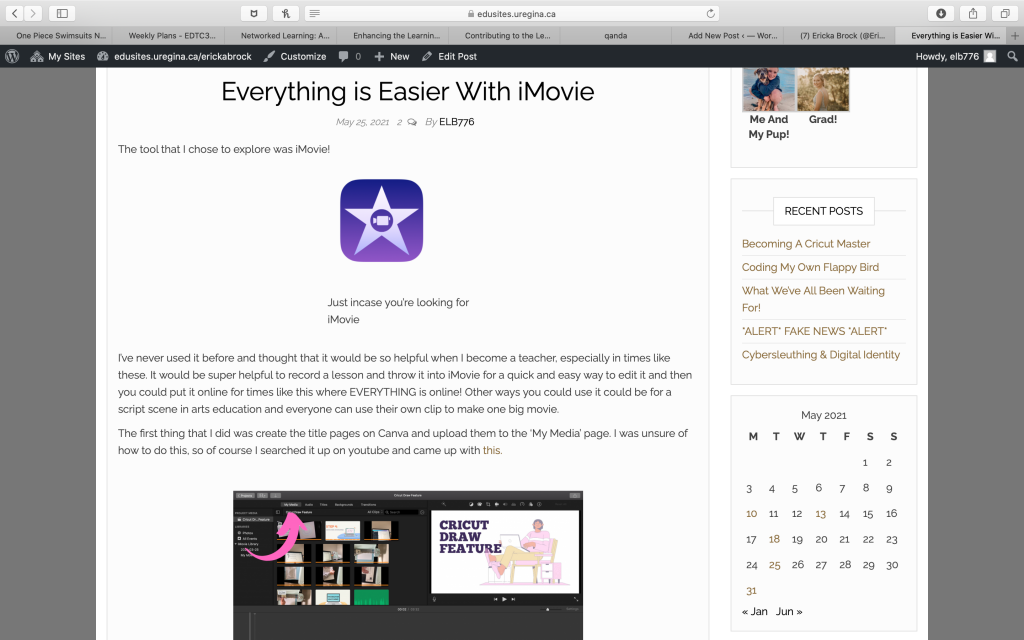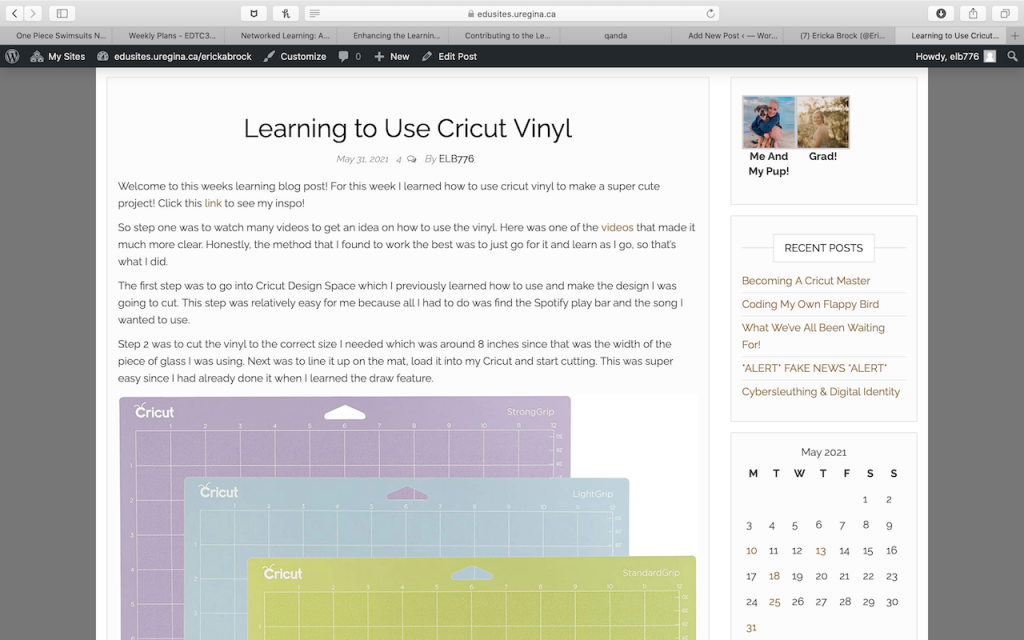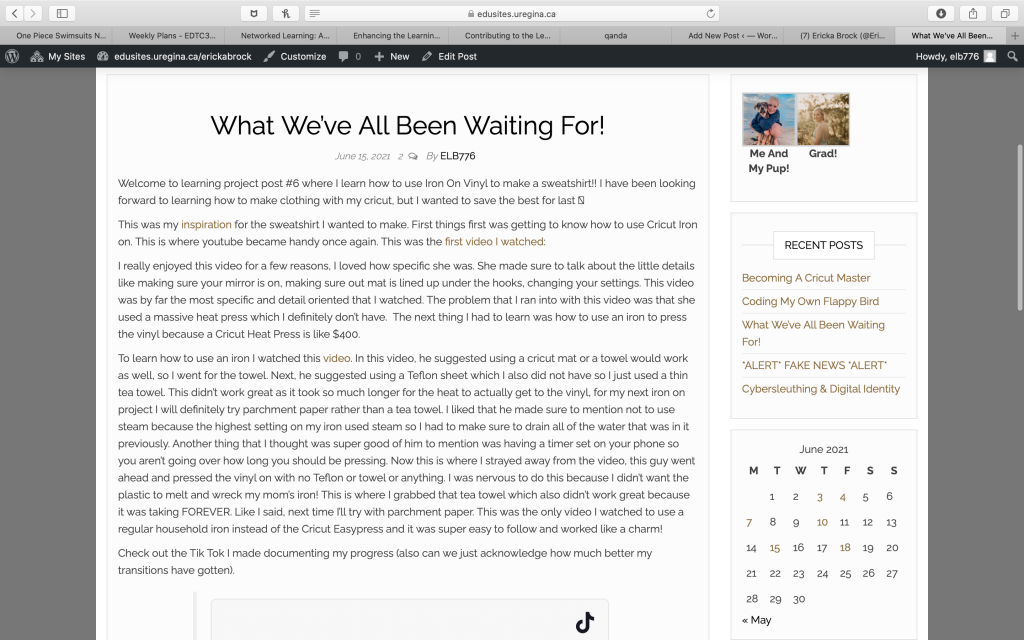 Each one of these platforms has helped me contribute to my classmates learning as well as growing my own person network! This has allowed me to expand my knowledge as well as being able to share my thoughts, opinions and resources to help others expand their knowledge!