Best Photo/Video/Gif Editor EVER!- VivaVideo
I was web searching for a video editor which offered the features I was looking for, and fairly simple to use. I tried many like iMovie and Splice, and even though they offered good editing tools, they failed to have a time-lapse or a recording feature. Then I came across VivaVideo, which will make everything much easier for my learning project.
The app has three main menus, template, create, and drafts, all coming with multiple options.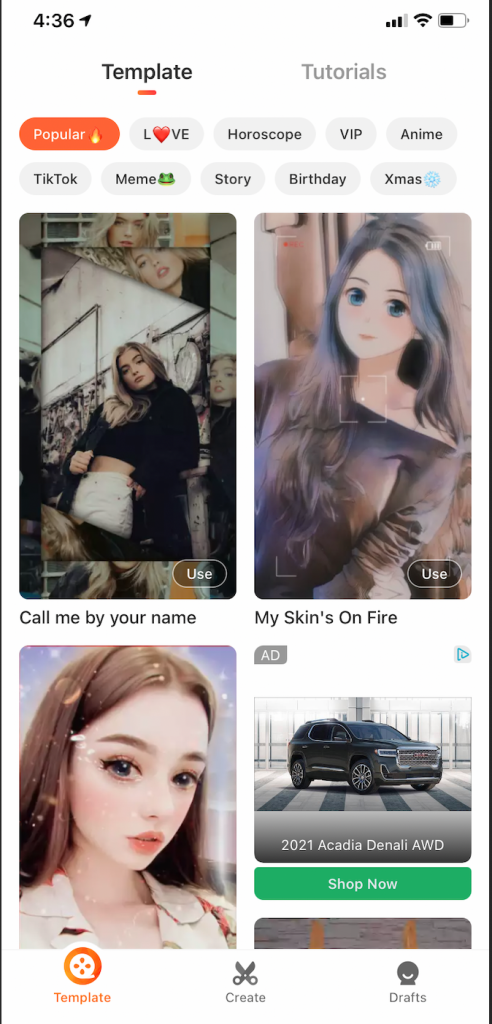 First, we are going to look at the template menu. Here you can find many different pre-made templates for gifs, videos, and images. They are very similar to Snapchat filters with added versatile editing options. I will be including a video at the end of my blog of me using the app and scrolling through options and menus. There you can view more of the templates available.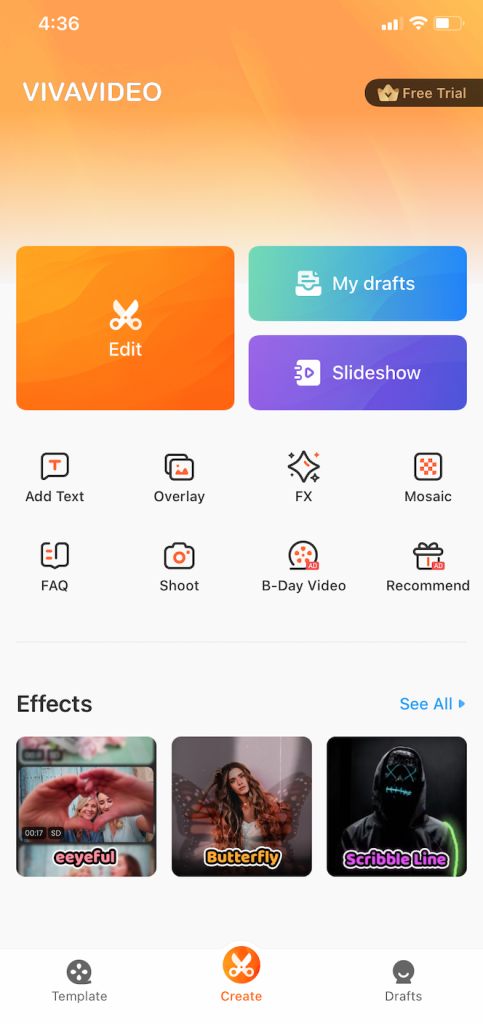 This is the first menu you see when you log into the app. Here there are many options, edit, slideshow, overlay, and a shoot option. Different from many editing apps, VivaVideo has a slideshow option to create your own photo slideshow. Along with you have extra options like overlay, recommend, add text, and more which can all come in handy. The "Shoot" is a key option VivaVideo offers, which allows you to record through the app with the feature of pausing and continuing the record at any time. Lastly, the edit option found in most editing apps offers many editing choices.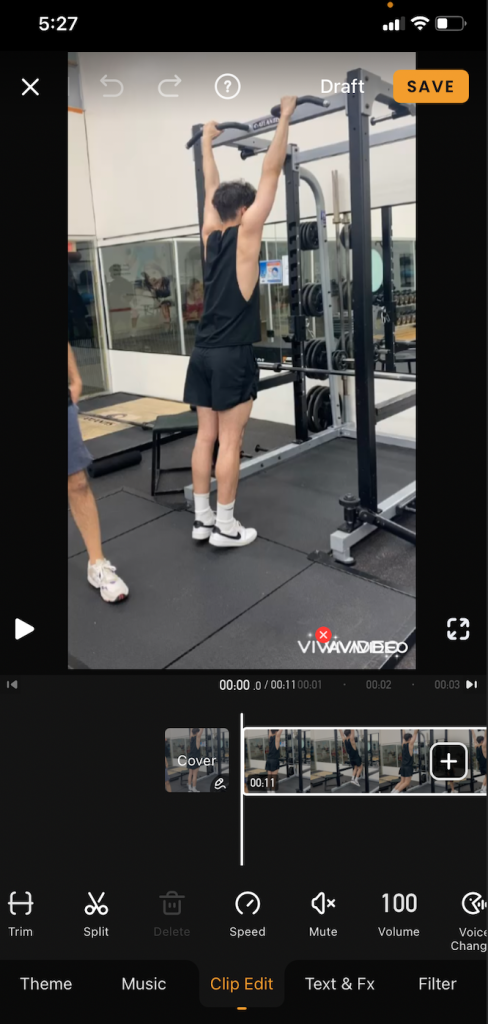 On the editing screen once having selected a video or photo to edit, you are given many options. In the editing menu you are given, trim, speed, mute, voice changing, text, music to add or change. Menus like theme, music, text and filter are split up and easily accessible. Overall, editing in VivaVideo is made extremely simple, and it was very easy for me to learn.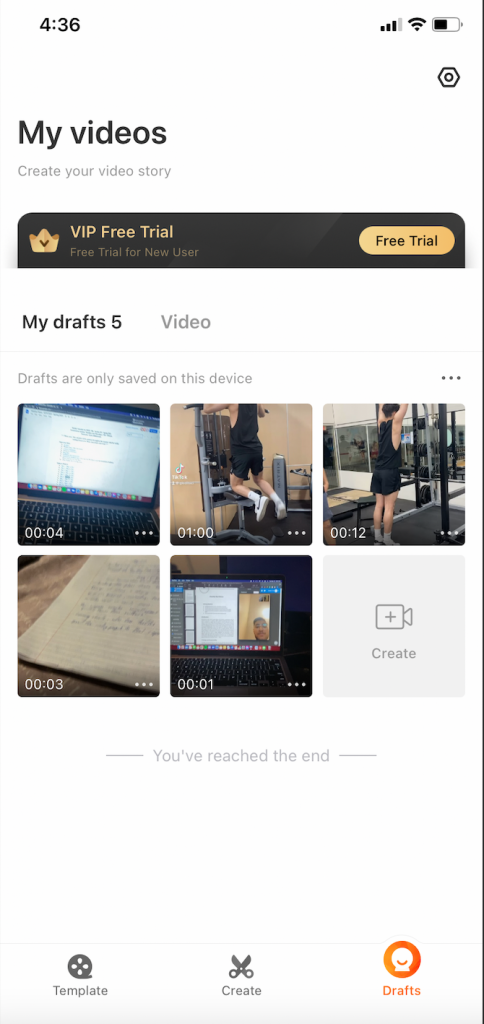 The last menu on VivaVideo is drafts. This is where all your recording will go if you save them as drafts. Here you can further edit the videos, and merge clips together. This menu was also made easy to navigate since when clicking on one of the drafts it brought you to the editing menu.
Uses in Teaching
From the SAMR scale, it is at the Modification scale because it gives many editing opportunities for class projects and many different photo editing for assingments.
Allows students to easily edit videos and photos
Allows students to make slideshows
Allows students to easily save progress in the drafts menu
Many options for students to share their work online
Gives templates and suggestions to students for projects
Some Cons
Some cons I found while using the app, were the excessive ads found in the app. Usually when saving a drafts, it comes up with a 15 second ad, or sometimes even 30 seconds. In addition, when opening up the app an add might pop up before you can use it. Secondly, there is a VivaVideo watermark in the videos which you can not remove unless you buy the full version. Those were all the cons I happened to find from the short period of using the app, I will update you guys on more cons if I experiance anymore.
Overall great app, would definitely recommend for anyone. Here is a screen recording of me using the app. Enjoy!