Am I a content creator?
Posted On June 2, 2023
Here is a link to my vlog for my Jog Log update.
Links & commentary: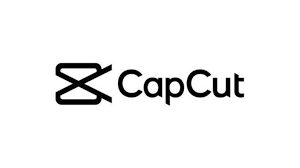 CapCut – I have found this tool to be extremely user friendly and helpful in the process of documenting my learning project. Like I said in my video, creating content involves so many layers, and I have found that using CapCut is a very important layer to producing content. This app could be an option for putting together their summary of learning.
Warm up inspo – I understand how important stretching and warming up is, so I have been looking at some warm up videos this week. I used the linked video as a framework for the warmup in my video update. Like the 'running for beginner' videos, many of the warm up videos are similar. I liked the warm up from the linked video, but I will look into a few more and see if there are any warmups I'll add to my routine.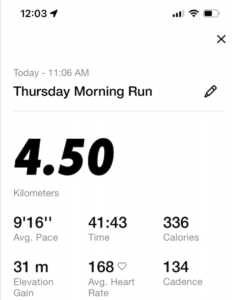 Nike Run Club – I have really been liking the Nike Run Club app. I linked my Spotify account (or one could link their Apple music if using that for streaming), which is a nice feature. Once starting a run, it tracks all the stats you would ever need. In settings, you can set the voice cues (or turn off) depending on your preference. I currently have all cues turned off except for 1 minute cues so we know when to switch from running to walking as per our set run-to-walk ratio. This could be switched to kilometer cues of your choice as well. Once thing I will mention is that the time cues jump from 1 minute to 5 minutes (and then in 5 minute intervals after that), so I wish there was an option for one minute increments for beginners like me who are slowly working up my running time.
Iphone photo tip – I have watchedt a lot of great recording and photo tips from Tik Tok. I am far from a professional, obviously, but it has been fun to play around with different techniques and you can see a few examples in my video. How do people figure these neat tricks out?!