Well, my first full week of learning and practicing prenatal exercise did not go as well as I had hoped. On Sunday I found this great site on Pinterest that I felt would be excellent and easy to follow. I also Feel like this setup is a great way for me to measure my progress from the first week to the last, as I could track not only how I felt during and after the workout, but that I could also record the weight used. Another way to track my progress will be to compare my Fitbit tracking of the workout (stats)
My week went as follows:
Monday: Strength Training, 2 circuits of the following moves (15 repetitions of each): Squats, Shoulder Press, Deadlifts, Lateral Raises, Stationary Lunges (each side) and Upright rows.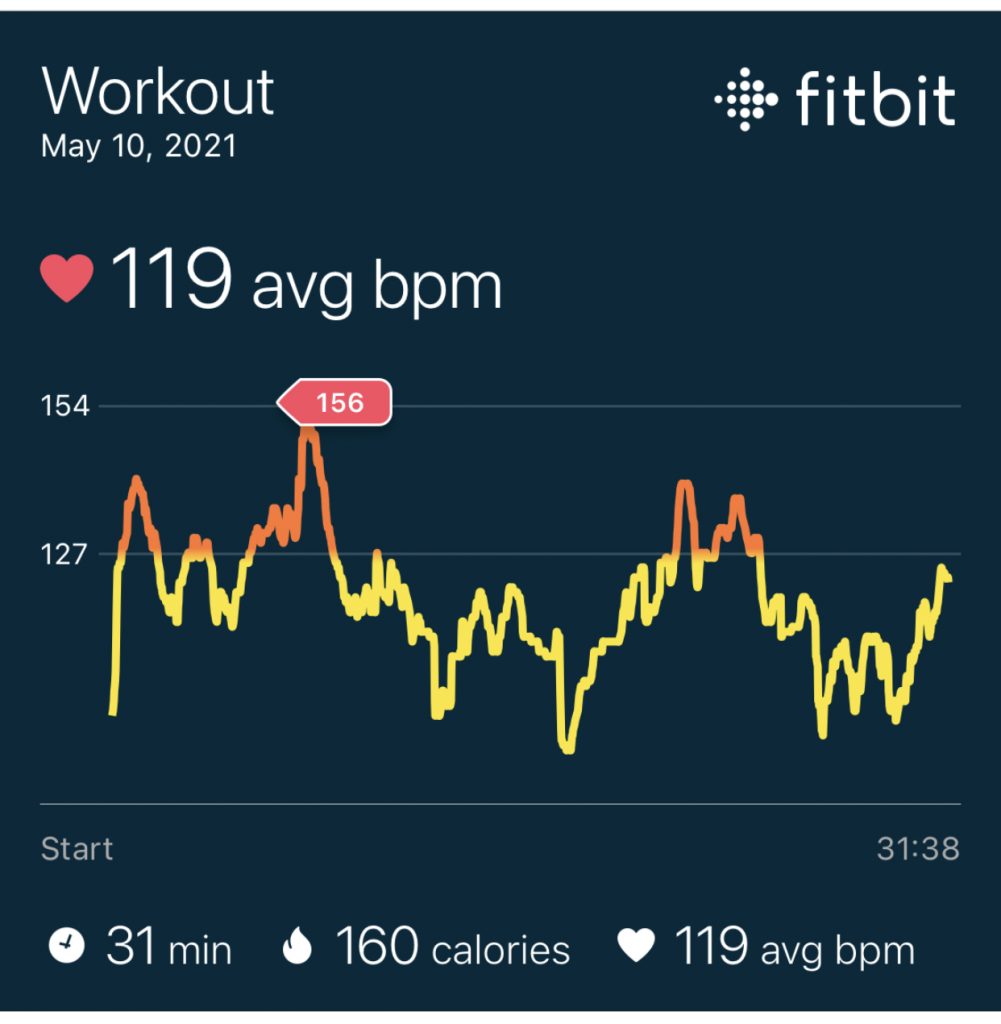 How I felt during: It was so HARD!! I could not believe how out of shape I have become. I was only able to use 5 pound weights for the moves and for a few of them I had to set down the weights all together in order to get through the remaining repetitions.
How I felt after: Exhausted yet Exhilarated!! I even found that I slept so much better than usual, here is a screenshot of my sleep that night!
How I felt the next day….so sore, yet so good!
Tuesday-Sunday: I fell off the bandwagon and so hard! I found that by the time I got finished night class I was so tired I just could not motivate myself to do it. I am having a very hard time finding when I can possibly fit this into my daily routine. I have decided that this next week I will try to workout out first thing in the morning which is not an easy task as I start work at 6 am, so this will mean getting up at 4:45 in the morning in order to get it done in time for me to make it to work. Wish me luck!
While I reflect on my successes and failures, I choose to focus on the good that at least I got the initial workout out of the way and I have good documentation to compare my last workout of this learning project to.