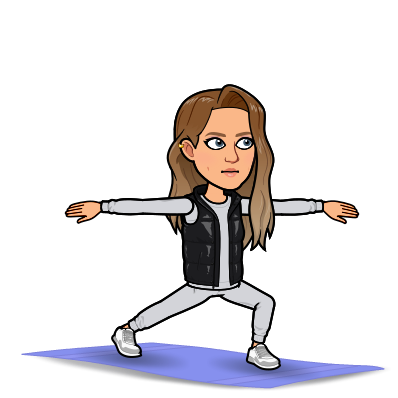 Welcome to my second week practicing yoga!
I found this week was A LOT harder for me because flexibility is a huge weakness of mine.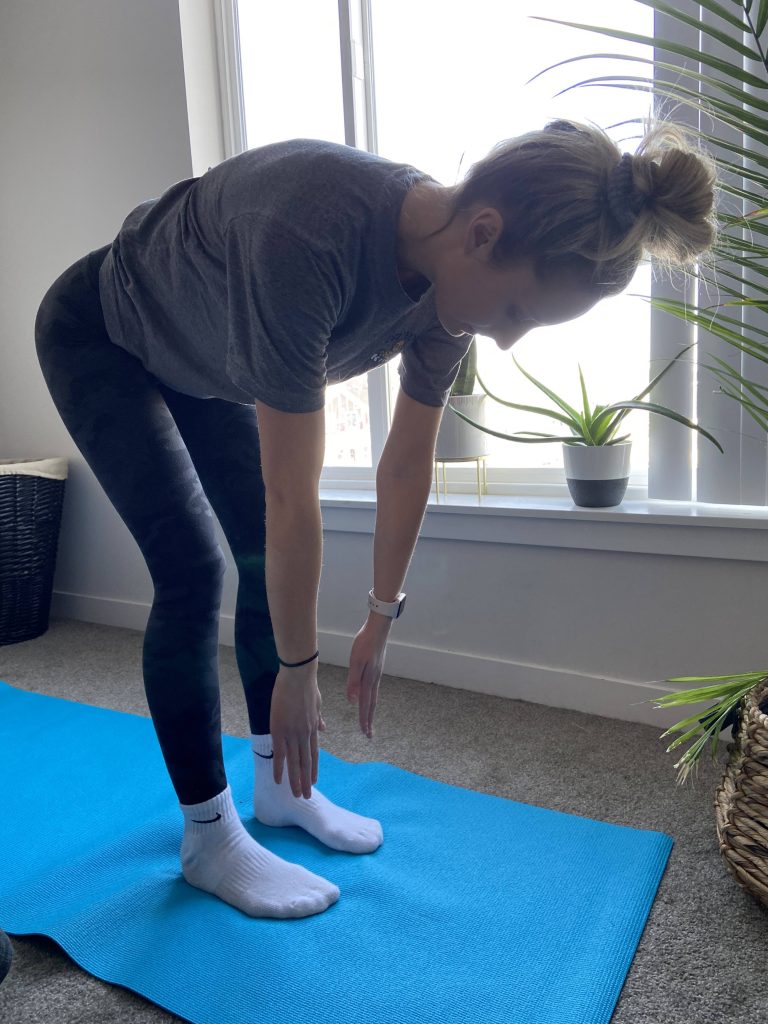 I started out by taking some photos to show just how inflexible I really am. Yes, that's as far as I can go… I know, It's bad. Look at those knees bend! YIKES!!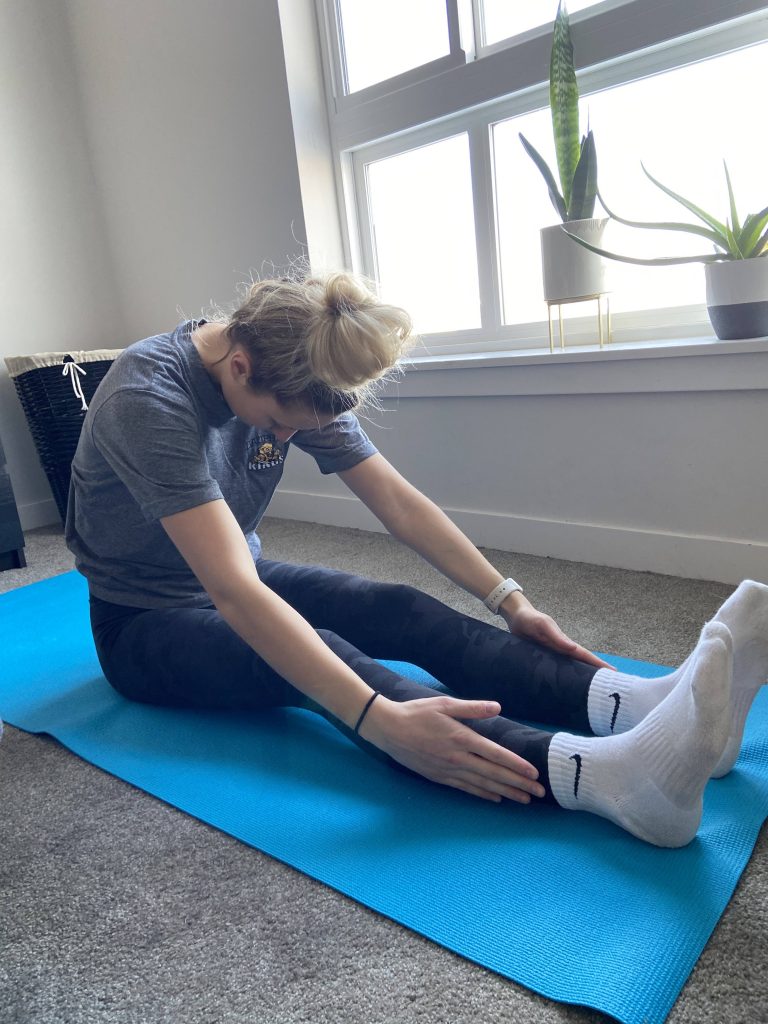 I'm actually quite embarrassed to show these photos however, I am hoping to show some drastic improvements throughout the course of my yoga experience!
Since I really enjoyed following along with an instructor last week I wanted to try it again but with a focus on flexibility this time. With the advice from a fellow classmate, I found a youtube yoga channel called Sarah Beth Yoga. Sarah Beth has SO many free beginner yoga videos to choose from! I loved how she provided a wide range of yoga variations including yoga for stress, morning, night time, as well as yoga focusing on specific body parts. I will probably be using her videos again in the future. I was able to find a 20 minute full body flexibility yoga stretch and decided to give it a go!
All I had to say after that was OUCH!
What I liked most about this instructor is that I didn't need to know what the pose was in order to do it. She walked me through step by step instructions on how to do each pose properly, which helped decrease the amount of times I had to break focus and watch to see how she did the pose.
With this video, I learned my most favourite pose to date: the sunflower pose! For this one, you start in a rag doll pose holding your elbows, then you slowly rise along your right side (inhale while you rise) until you are standing straight up with your elbows reaching the ceiling. Then you lower down on your left side (exhale while lowering). Then you switch directions-rise on left side lower on right. This one felt AMAZING on my sides and my lower back.
I also learned my least favourite pose: half camel. I was in some serious pain for this one. Because I didn't have a yoga block I had to hold onto my ankle while trying to balance and do the stretch. Not only did the stretch hurt, but the extra pressure on my ankle made this pose extremely uncomfortable. I do not recommend.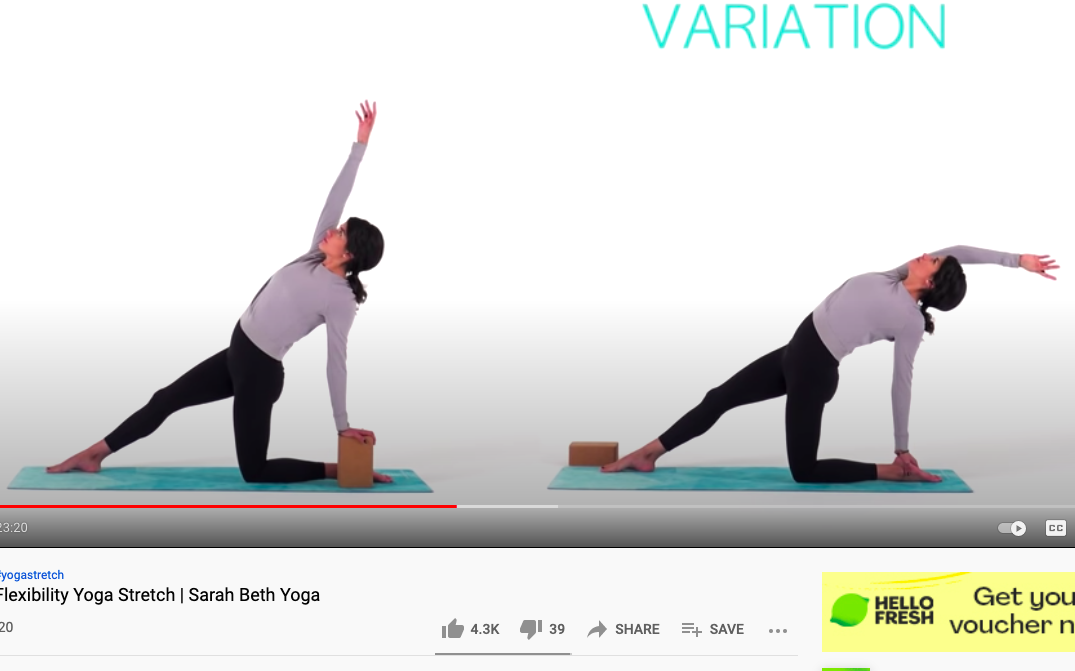 Next weeks plans:
Buy a yoga block
Learn the basic yoga poses
Record my yoga exercise on my apple watch and show you guys my summary
Use the 'Yoga' app workouts
Help!
Vote for what I should do next week!