With both the twitter and the crowd signal polls, we have a winner…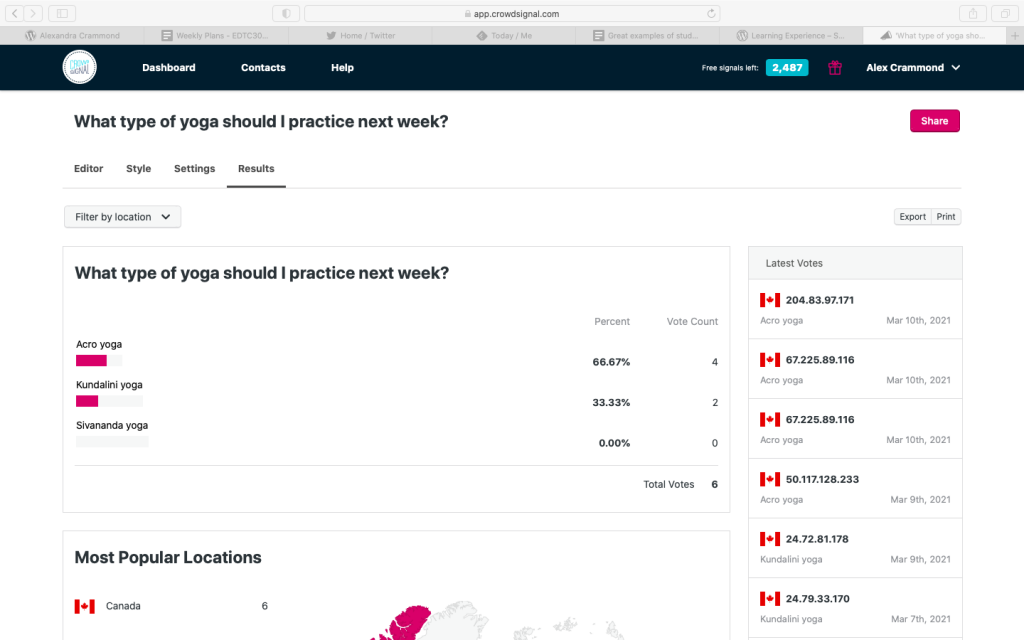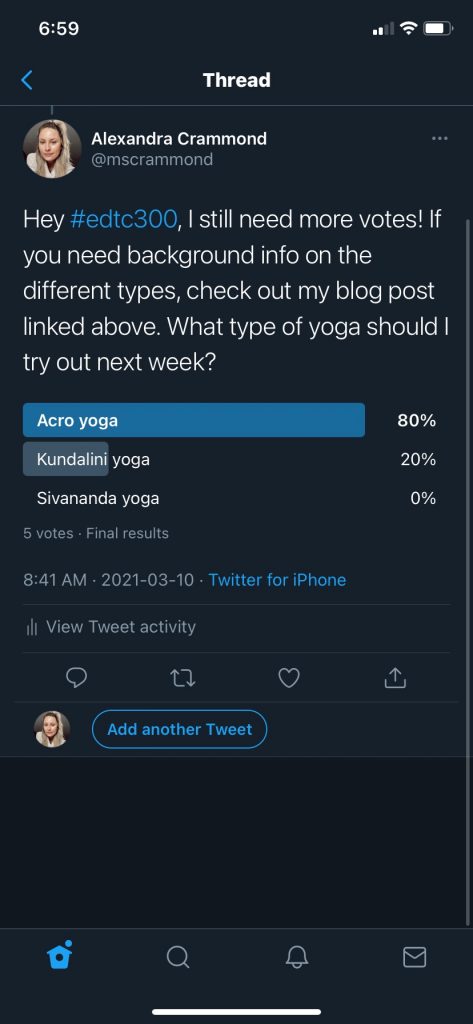 ACRO YOGA!
First off, I'd like to start by giving a thank you shout out to my voters this week! You guys are the best!
To be completely honest, I was a little worried this would happen. The biggest challenge I was worried about facing with this type of yoga was having to convince my partner to perform acro yoga with me. Luckily, he said yes! (I may have used a little bit of a guilt trip because it's for school)
But we actually had SO much fun!
I found a great resource this week and was so happy with how I was able to learn from it! Yoga journal has so far been the most beneficial website that I have found and was able to learn from without having to search for a secondary resource! Within the article, it provided numerous links to learn all about acro yoga. The first link I clicked on taught me all about the background information behind acro yoga and why it is practiced. The next link within the article, Acro Yoga 101, provided me 6 beginner acro yoga poses, with pictures to learn from while providing great detail explaining the roles of each partner, the base and the flyer. The base is supposed to be the larger partner who does most of the supporting (my boyfriend Dillon took on the base role) for the flyer (I was the flyer). I have come to realize that pictures are absolutely necessary for me when trying to learn yoga through written instructions, other wise I have no clue if I am performing the poses correctly. Not only did this resource provide instructions and an "alignment tip" for more stability and success performing the poses, but it also provided a link to a beginner sequence video that I found to be extremely beneficial to reference to make sure we were following the written instructions properly. This has been the first time I haven't had to go back to YouTube to find a yoga sequence to reference or follow along with! YAY!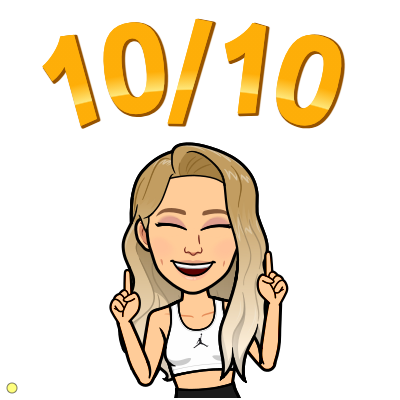 Check out our acro yoga!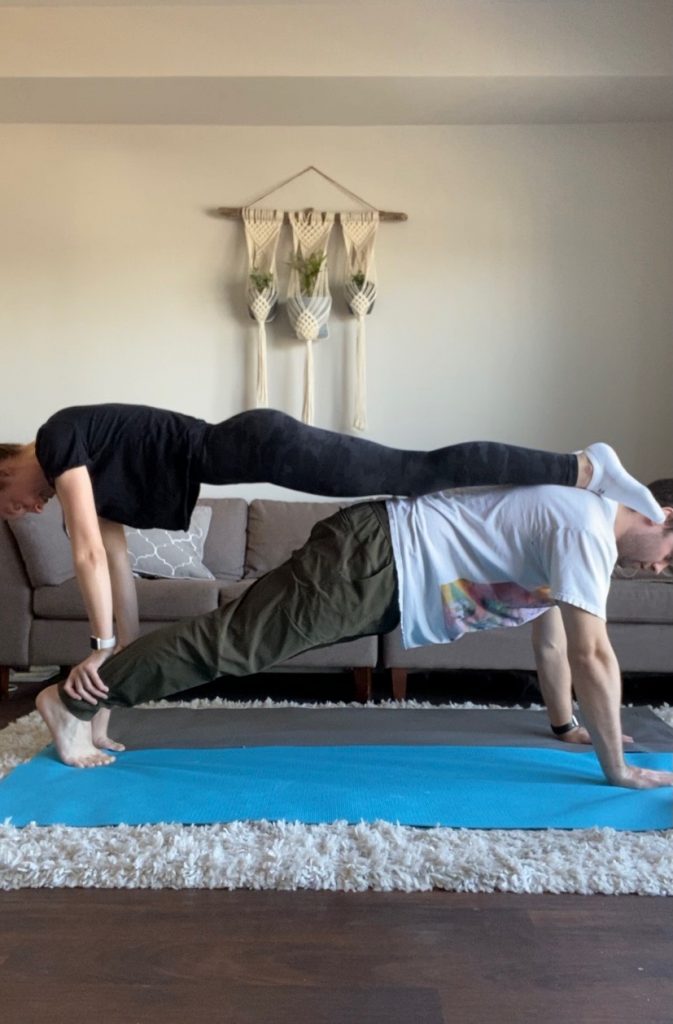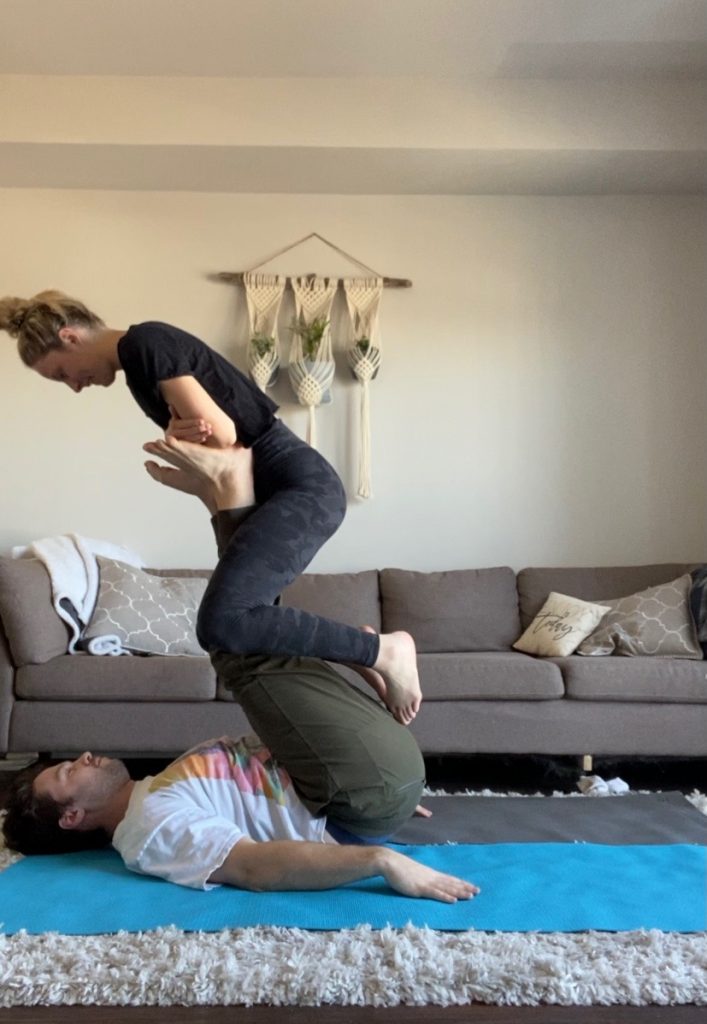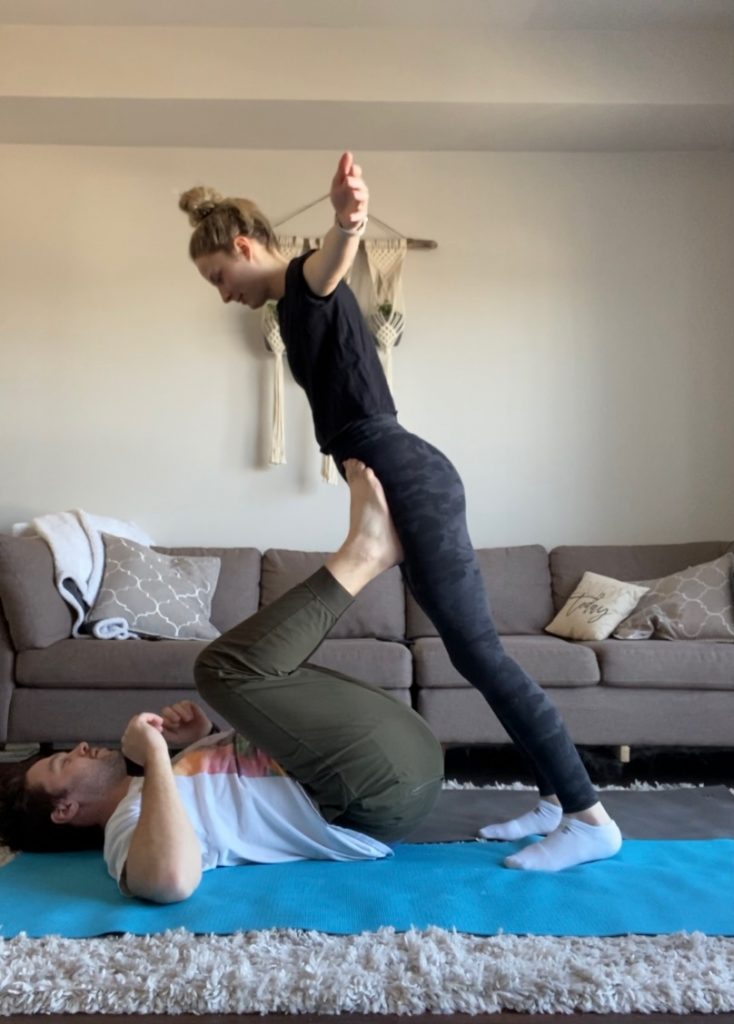 The bow pose was by far the hardest pose to do so we decided to make a video of it showing how we performed it. Please enjoy our extreme beginner version of the bow pose!
I would like to point out that I am smiling SO hard in every picture. Just goes to show how much I enjoyed this weeks acro yoga!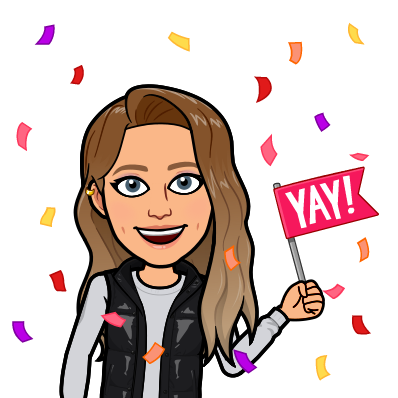 Question for my followers:
How else would you like me to show my progress for my learning project?