Testing Cricut Life Hacks
Welcome to my learning project post #5 where I put Cricut Life Hacks to the test!
Using a Cricut can be kind of challenging and very expensive so I'm hoping that these life hacks will make crafting a little easier and affordable!
Life Hack 1: Cleaning my mat
After using your mat the stickiness starts to wear off and these mats are a pretty penny so I wanted to try to clean mine. Many sites say you can simply use dish soap and warm water. Lets put it to the test! I will be following this link to clean my mat. 
Here is the tik tok I made showing the steps to this process. I highly recommend doing this before going and purchasing a new mat! I worked great and is still super sticky!!
Life Hack 2: Crayola Markers instead of the Cricut Pens
I have seen numerous Tik Toks, videos, and posts about using thin tip Crayola markers instead of the Cricut pens. I was kind of skeptical of this because it just blew my mind that I could spend $5 on a pack of Crayola markers instead of the $50 I spent on my Cricut pens. When you push the Cricut pens into the holder, it makes a snap so you know that it is fully in, however the Crayola markers did not make the snap so it was hard to tell if they were in fully. Other than that little bump in the road, they worked great! I would recommend the Crayola markers over the Cricut pens, they write so much nicer! Here is what I made using the Crayola markers.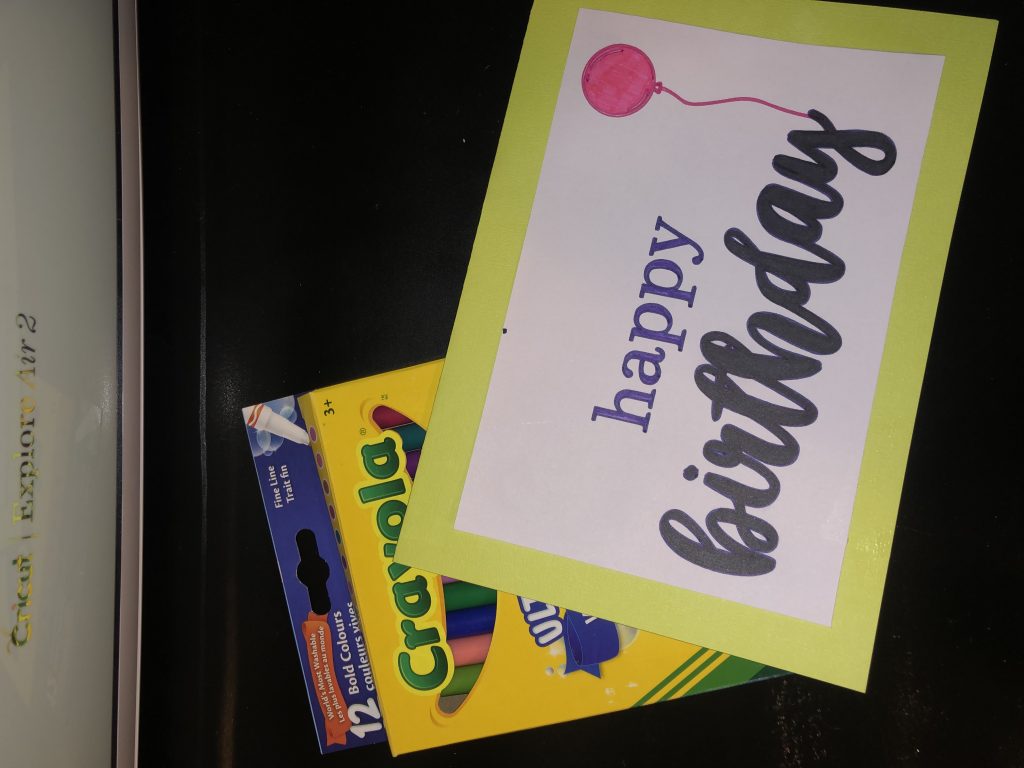 Life Hack 3: Peeling mat away to prevent curling
This life hack blew my mind. Before this I was using my spatula tool to peel away to the material from my mat, with this life hack you just turn over the mat and carefully peel the mat away from the material. No more curling!! 
Thanks for tuning in this week! Next week I plan on using Iron-On Vinyl to make some sweatshirts!