Hello everyone,
I had the opportunity through this course (EDTC 300) to learn something I never experienced which is closely related to my identity: the Drumming. During this learning process, I learned alone and practiced with the members of my community in preparation for our local cultural event that was held last November.
Instead of writing a long report, I will provide you with the link of what I posted week by week followed by what I learned and a video of me drumming at the cultural event.
Here, I presented my project and developed a plan
I learned simple, double, and triple paradiddle to produce different rhythms.
I tried to practice a lot of the single, double and triple paradiddle that I learned from videos and produce a song for the National Day for Truth and Reconciliation
I learned different Djembe rhythms and practiced the Kuku, which is one of the most popular rhythms played in Guinea (West Africa) during traditional events.
Here, I learned two famous Brazilian song that used Djembe: Tambor de Crioula and Capoeira. I learned about the origin and the purpose of these songs.
Here, I got to learn different ways by which people drum such as  open drum circle, and Community drum circle.
I learned that origin of Brazilian Samba Djembe is influenced by many cultures including indigenous, Portuguese (trough colonization) and African (trough slavery). I tried to drum by following the rhythms showed on YouTube videos.
Here, I learned more about a mystical dance of the West region of Cameroon that use Djembe. This was motivated by the fact we were planning to drum something similar for our local cultural event.
Here, I presented some of the videos of me drumming at our local event.
1. Initials steps
The steps I took were to first familiarize myself with the materials used while drumming and singing. Below are some of them.  Then, I started searching for resources online.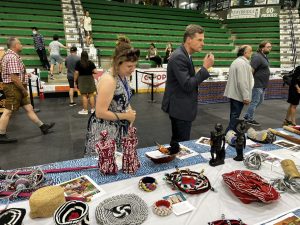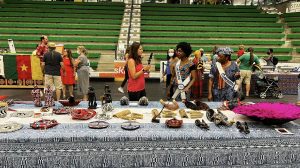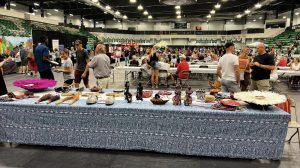 2. Resources used
I used mainly used easy-djembe.com and afrodrumming.com which are online websites that have lessons on drumming where the teacher put into practice what he is teaching. I found them to be very interesting for beginners like me and I tried to repeat it with my djembe. I also used YouTube videos to complement my learning or to explore different practices.  Interestingly, I used the Chrome extension Screencastify (learned in this class) to record me drumming for my weekly post.
3. My overall experience 
Learning alone was not easy for me but I took the necessary time to practice. I realized that knowledge comes with patience and dedication. As a self-directed learner, I decided on what to learn and most importantly, I was trying to direct my learning to the rhythms that were like what will be presented during our local cultural event in November. Interestingly, I noticed that I was very improving when I started practicing with my community in preparation for the event. I realized that I had some talents that I was not aware of. As you will see in the video below, I was even the one having the main rhythm with the microphone pointed to my Djembe.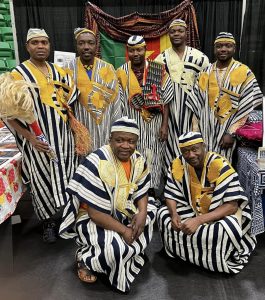 I invite you to also watch the next parts of the video.
Cultural event (Drumming and Singing) part 2/3
Cultural event (Drumming and Singing) part 3/3
4. Future direction
Coming to the end of this learning project, I do not intend to stop here. I am planning to continue drumming with my friends in the community to help accelerate our physical healing and boost our immune system. This is mainly because it is demonstrated that drumming has a positive effect on anxiety, fatigue, depression, and reduces stress.
The knowledge gained from this learning project will help me as a future teacher, to develop a transdisciplinary and playful project to confront the students with humanist values of sharing and fraternity. Also, I will participate as a drummer in our local community.