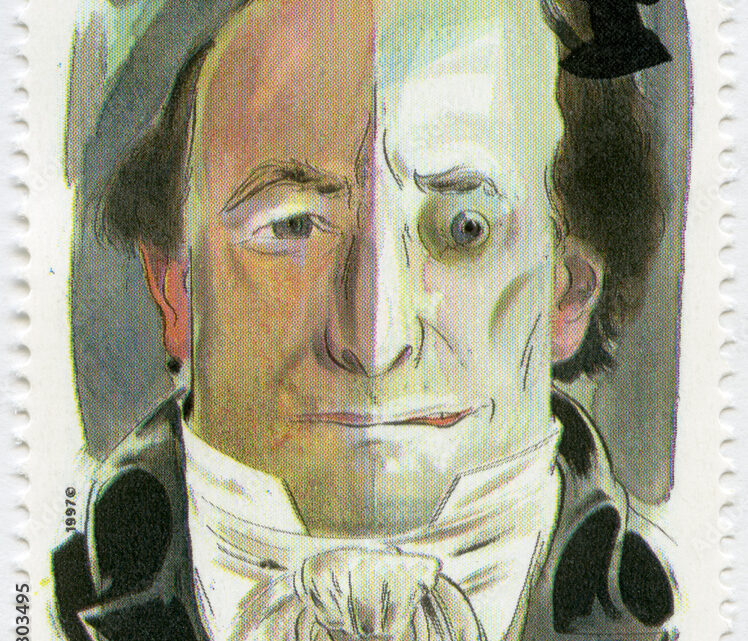 The Case of Jekyll and Hyde: My Daily Struggle for Digital Literacy in a Fake World
Reflecting on my digital skills, navigating between reality and rhetoric often feels like a tale of two personas. By day, during the work week, with my family, I'm an advocate for balanced, informed tech use and digital literacy in our homes and schools. Yet, by night, on the weekends, alone, I must confess to being a wildly undisciplined scrolling enthusiast (largely due to revenge bedtime procrastination). The contrast in character is palpable only to me, but the struggle is daily.
Dr. Jekyll by (Work)Day
An average workweek begins out "virtuously" enough…
6:10 AM – 7:15 AM
Wake-Up. Use the Insight Timer app to focus my day, leaving the digital world otherwise untouched.  Insert the rest of the standard, monotonous morning routine of a teacher/mother scrambling to get herself and her two young children fed and ready for the day (picture me herding cats with a Yeti mug stacked to the brim with Starbucks green tea in one hand and a misplaced sock in the other; very apt).
7:30 AM – 8:50 AM
The blessed calm before the pre-teen hormonal storm of teaching middle years. This is where my entrance into the digital world begins…
Whoops! I didn't finish planning yesterday – time to double down on online resources, current events, and assistance from Chat (or, as we secretly call it in my school, "Chad").  Deciding what resources I will use is largely determined by credentials – check the source, check the site. Have I used it before? Yes? Good to go. Perhaps more thought should go into it but time is of the essence.
9:00 AM – 11:45 AM
Students enter, a barrage of sounds and emotions. My Dr. Jekyll digital literacy mask is now firmly in place. I worry about "my kids" – not when they're with me but in the hours we're apart; the unscripted, unsupervised bits. My concern has grown each year, coinciding – not coincidentally – with the growing prevalence of our digital world. My worry is not unfounded…
"Children, it turns out, are ripe targets for fake news. Age 14 is when kids often start believing in unproven conspiratorial ideas, according to a study published in September 2021 in the British Journal of Developmental Psychology" (Wenner Moyer, 2023).

"Disinformation campaigns often directly go after young users, steering them toward misleading content. A 2018 Wall Street Journal investigation found that YouTube's recommendation algorithm, which offers personalized suggestions about what users should watch next, is skewed to recommend videos that are more extreme and far-fetched than what the viewer started with" (Wenner Moyer, 2023).
At the start of every school year, I begin teaching my digitally initiated (but mostly vulnerable) middle-year students using CIVIX's CTRL-F resources. The program is based on implementing the lateral reading skills briefly touched on by Alec in our last class.
"Good fact-checkers read 'laterally,' across many connected sites instead of digging deep into the site at hand" (Web Literacy for Student Fact-Checkers, 2017).
In a perfect world, my students consistently fact-check by reading laterally, even when I'm not hovering over their shoulder in that weird lurking teacher way we all use (or is it just me?). Okay, I'm not that naive, but I remain hopeful…and persistent. This isn't a one-and-done class lesson; they have to prove these skills all year, until my voice – nagging, "Did you fact-check that somewhere else?" – is burned into their subconscious for all time.
The stats aren't perfect, but it's a start.
11:45 AM – 12:30 PM
It's lunch. Depending on the emotional and physical toll of the morning, my Dr. Jekyll mask cracks ever-so-slightly. If I'm drained, thoughts-to-words transference impossible, I sit in the teacher's lounge mindlessly scrolling and eating; an anti-social pariah on Mt.Crumpit. I look up briefly to notice I'm surrounded by a cluster of fellow digital zombies. What had I just been telling students about digital literacy and balance?
On the good days, which fortunately outnumber the rough ones lately, my phone is nearby but rarely touched. Eyes focused on others, and – imagine that – their eyes on me. Laughter pours from the staff room. Unsurprisingly, when I nurture these in-person bonds I feel better for the rest of the day. We're building a different type of literacy in those human moments. I cherish it.
12:30 PM – 3:30 PM
Back to the grind. Not every moment is spent on a screen in my classroom. Human-to-human contact is essential, even (especially) when we're practicing digital literacy. We use Dr. Peter Liljedahl's "Thinking Classroom" design to collaborate and show our ideas. Earlier this year, students used our classroom of vertical Wipebooks to compare, contrast, and reflect on their filter bubbles. It was eye-opening for many to see how narrow their digital world had already become based on their niche preteen interests. The "gallery walk" allowed them to explore interests the algorithm hadn't provided.
Another digital literacy resource I just started using (but didn't have time to discuss in class) is the online game, Bad News, created by the Cambridge Social Decision-Making Lab.
"One of the ways in which we imagine that we could help inoculate people against the spread of fake news and disinformation really is by letting people walk a mile in the shoes of someone who's actively trying to deceive and manipulate you. So we thought, what better way is there for people to familiarize themselves with the techniques that they can then help identify when they're actually confronted with them?" (van der Linden, 2018).
Students love it and I highly recommend it for middle to upper years. There is a more updated version – The Troll Factory by Yle (the Finnish Broadcasting Company) – BUT it definitely comes with a censor warning!
3:30 PM
Bell rings. End scene. I've worn my mask well.
FAST FORWARD…
A whirlwind of extra-curr, work and class obligations, family trials and triumphs, brief moments to myself…did I say hello to my husband yet today?
Mr. Hyde by Night
9:30 PM – ???
Alone in the dark, spouse long since asleep, the digital-savant mask slips away. So begins the informational online reading, occasional doomscrolling (increasing in frequency once again in light of global tragedies), and addictive pace of a restless, ravenous mind. Welcome my Mr. Hyde.
Even in these midnight hours, I don't believe everything I read and I remain increasingly aware of inherent bias even in mainstream, respected NEWS sources. If something really sticks out as false, I fact-check (mostly using Snopes.com) and/or reverse-image search.
And still…
When I'm experiencing cognitive overload and/or emotional investment, I've been "had" by sensationalism and deepfakes. Largely harmless ones, but laughed at by my husband when I've erroneously shared, nonetheless.
 I've created an insidious filter bubble for myself surrounding pseudo-psychology that I only just realized while researching for this class. As I discussed in our last class, the danger in believing and connecting with these unfounded psychological claims is a tendency toward self-diagnosis and avoidance of professional help.
I've experienced reality apathy so severely that I've had to disconnect from the online world entirely for months, a privilege I acknowledge is denied to many disenfranchised, marginalized communities. And, as Stephanie Busari notes in her worthwhile TED Talk, How Fake News Does Real Harm, the danger of fake news is not that we cannot perceive what is fake but that

we stop believing what is real

.

Time to burst that filter bubble I've warned my students about! Time to face the "isms" I hate and call them out rather than pretend they don't exist.
FINAL THOUGHTS: Reality or Rhetoric?
So what am I, Jekyll or Hyde? I know which part of me I want to win…yet I feel myself increasingly, alarmingly turning to that mindless hit of digital dopamine.  But maybe – hopefully – we're more nuanced than either/or debates; instead a mixture of reality and rhetoric. Perhaps, if I just remain critically aware of that scrolling monster within I can keep it at bay…or maybe I'm just lying to myself.
POINTS TO PONDER
Once again, I'd love to hear your thoughts on the following and anything else you'd like to share (particularly resources):
How effective do you think our efforts as educators are in instilling critical digital literacy skills, especially in recognizing and navigating fake news (increasingly difficult with the rise of AI and deepfakes)?
Have you ever experienced a similar duality in your digital life, shifting between being a professional, ethical digital citizen and a more undisciplined one during personal time? How do you find balance?
Are there moments where you feel a tension between your digital choices and your well-being, with particular focus on experiencing cognitive overload/fatigue and/or reality apathy?
Have you ever found yourself unintentionally creating a digital filter bubble/echo chamber? How (or did) you challenge and diversify these online perspectives?