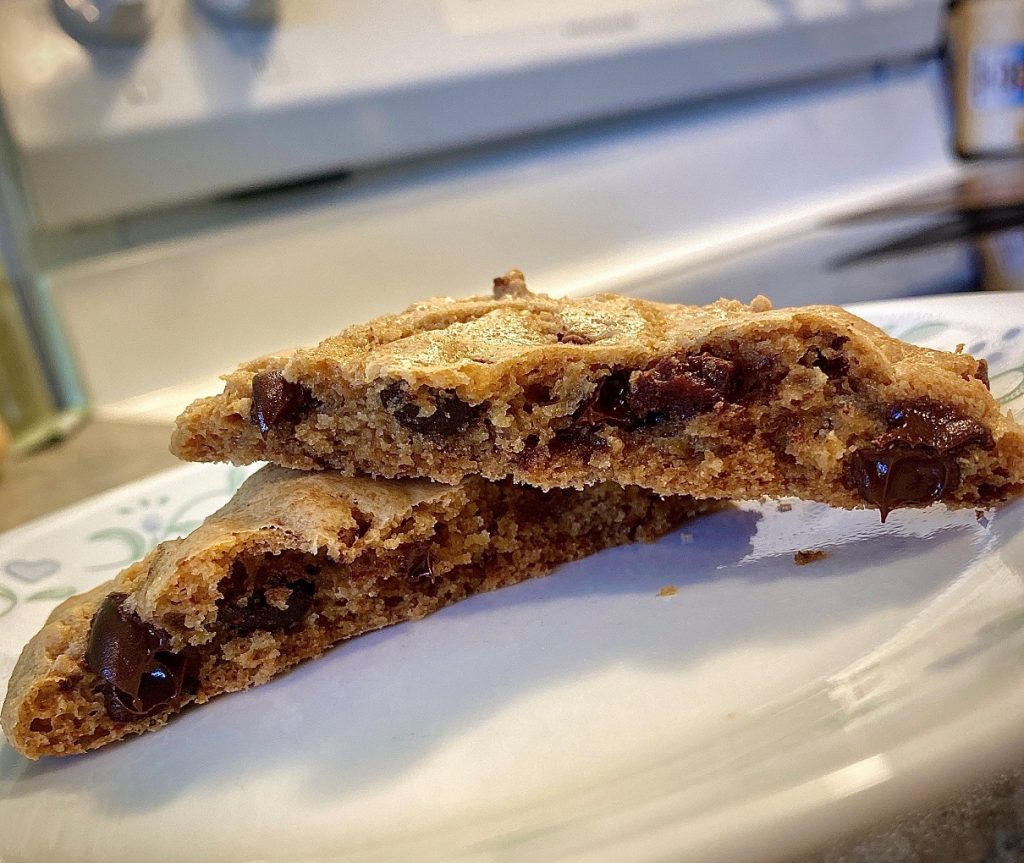 This week, I took a big risk. After only two weeks of learning how to bake online, I attempted to create my own recipe! I had previously decided that I wanted to make cookies for week two of my learning project; however, plain old chocolate chip cookies just did not feel like enough. I thought about it for a few days, and then I read Raylin Janzen's post about her decision to challenge herself by beginning to use a much larger canvas for her learning project. I was inspired; this was the little push I needed to step out of my comfort zone and do something risky, despite the fact I may fail.
Since I used a written recipe from a website last week, I decided to try learning from YouTube baking videos this time. I used elements from three different videos in hopes of creating the perfect chocolate chip cookie. All three videos I watched claimed to be the perfect recipe, so I figured by combining them I could make something seriously delicious. That is, if I did it right. It is important to note that my cookies would be gluten-free, and not one of the recipes I was using were gluten-free. I was prepared for the possibility of this turning into a complete disaster.
The first video recipe I used was by Tasty. It was the most professional of the three videos and by far the most entertaining to watch. This does not come as much of a surprise though, considering the video has over 19 million views. The video had a voiceover explaining everything that was going on, and also included pop ups on the screen with measurements for each ingredient. While it was enjoyable to watch, I found it difficult to actually follow the recipe without a written explanation. It was annoying to have to constantly pause and rewind the video to catch the details of the recipe.
The second video recipe I used was by Honeysuckle. I really enjoyed this one, as it featured her baking the cookies in her kitchen while explaining each step. There is something to be said about actually being able to see the person talking to you in a video. This video also included a written recipe in the description box, which I greatly appreciated. It was by far the easiest to actually learn from, as it provided a great visual explanation and a written recipe to refer to.
The third and final video recipe I used was by Lauren Brennan, also known as Lauren's Latest. The video for this one was very simple. It was the most amateur of the three and did not provide much explanation. Thankfully, there was a link to the written recipe, which is what I mainly used. Despite the fact the video alone was not enough information to make the recipe, it was still nice to have a visual. The video is short and sweet, and I have to admit the cookies do look delicious.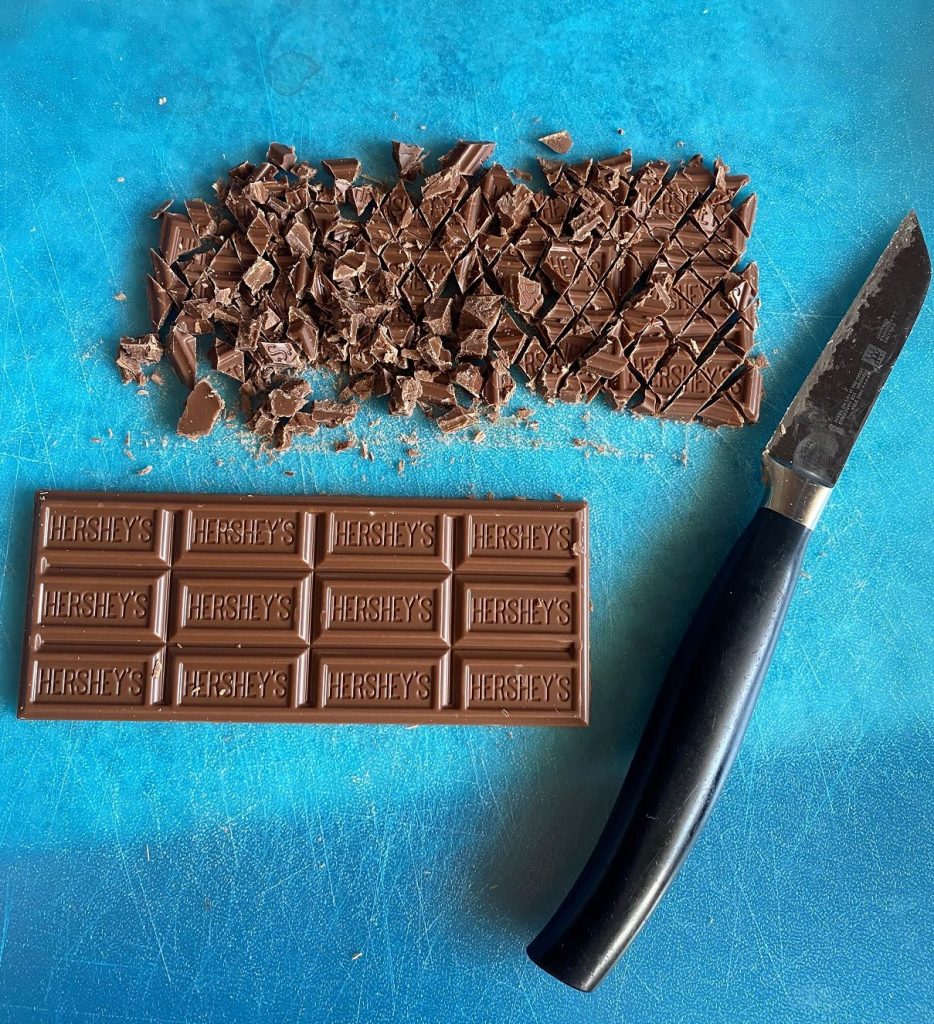 I analyzed the three recipes and found a few key ingredients that appeared to be important in creating the perfect cookie. I decided my recipe needed to include browned butter, a combination of white and brown sugar, both an egg and an egg yolk, and two different types of chocolate. I also learned that refrigerating the batter before baking is supposed to give the cookies a better structure and flavor.
The cookies turned out AMAZING, way better than I had expected. They were a tad bit salty, so I adjusted the recipe accordingly. These cookies are slightly crunchy on the outside, soft and chewy on the inside, and super chocolatey. Seriously, you have to try them for yourself! The PERFECT Chocolate Chip Cookie Recipe
Ingredients:
2 cups of all-purpose flour
1 cup brown sugar
½ cup white sugar
1 tsp kosher salt
½ tsp baking soda
2 tsp vanilla
1 cup melted butter
1 egg & 1 egg yolk
¾ cup of semi sweet chocolate chips
3 oz. of chocolate chunks
Start by making browned butter. Put melted butter into a saucepan and bring to a boil. Watch it carefully, and stir consistently to ensure the bottom does not burn. Once you can see dark brown bits at the bottom, pour into a liquid measuring cup. Add water as needed to the measuring cup so that the liquid is exactly one cup. Let sit for 5 minutes to cool.
Melting the butter.

Slowly turning brown.

Browned butter.
Roughly cut up 3 ounces of chocolate to make the chocolate chunks. I used two Hershey's milk chocolate bars. You can use milk or dark chocolate.
In a large bowl add the brown sugar, white sugar, and browned butter. Mix with an electric beater. Add in egg & yolk as well as the vanilla. Beat until well combined. Add in flour, baking soda, and salt. Beat. Finally, add the chocolate chips and chocolate chunks. Stir.
Scoop cookie batter onto pan lined with parchment paper using an ice cream scoop. Place pan into the refrigerator for one hour before baking for best results.
Preheat oven to 350°F. Bake for 12-14 minutes or until edges of the cookies have browned slightly. Makes approximately 20-25 cookies.