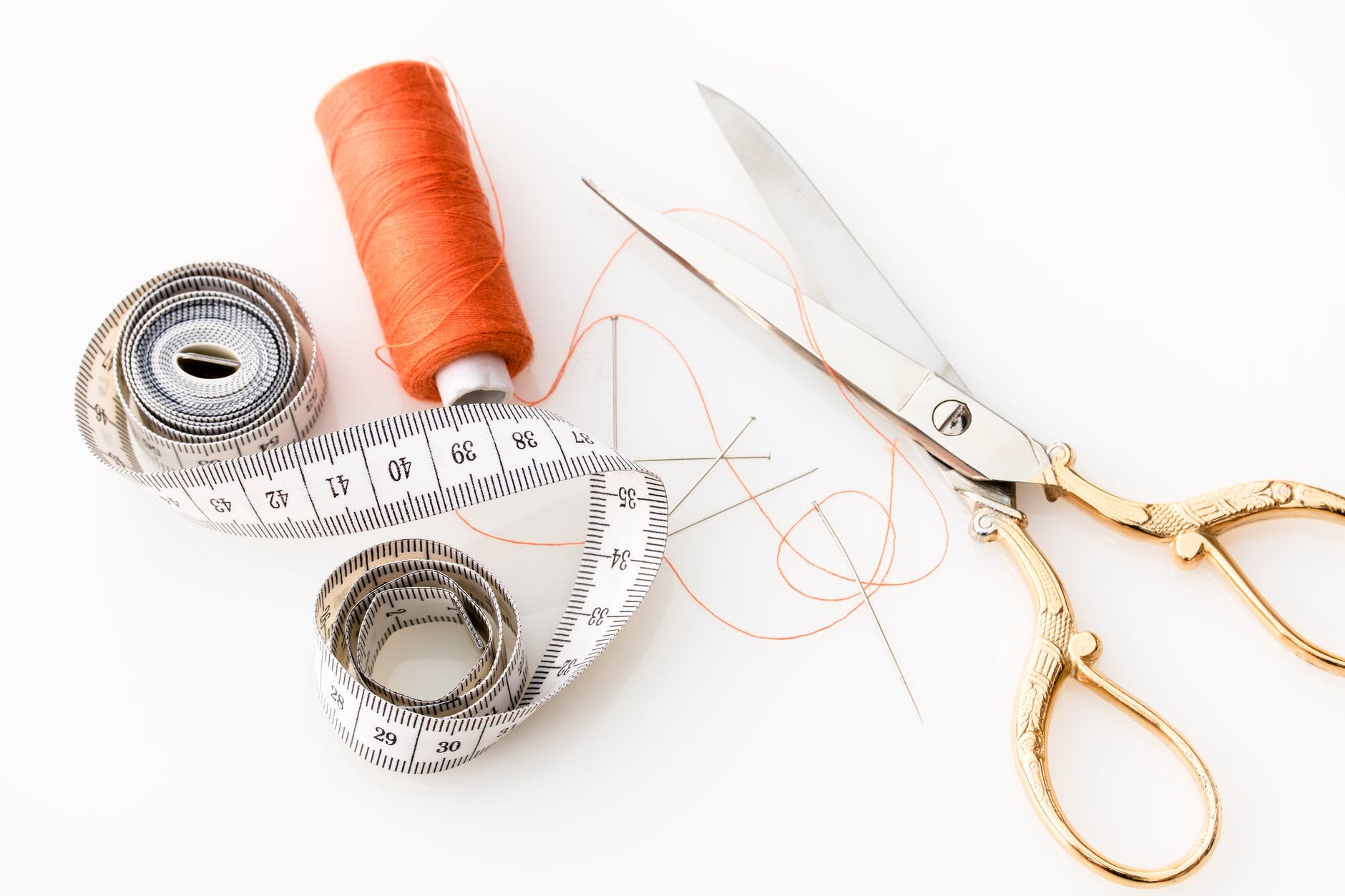 Wow… this semester has absolutely flown by! It really feels like just yesterday when I got started on this learning project and had quite literally never touched a sewing machine before. I am still far from being proficient, but looking back through my posts, the improvement has absolutely been there.
A Quick Recap
Post One: The first week of this project was mostly focused on getting set up. I got out my sewing machine, got familiar with some of the controls and got all of the supplies I needed like patterns, fabric, and thread.
No resources this week, it was all about getting set up.
Post Two: The second week was the first time I actually got to sewing. I followed my very first video tutorial and practiced some plain straight seams to start, then went into creating a simple cloth napkin to get familiar with folding hems and stitching in a straight line. I had to practice some problem solving when I continuously forgot to put the pressure foot down, but beyond that, my first creation turned out pretty well!
I used this video to get started learning about my machine and to create my first project:
Post Three: This post built off a lot of the same skills I had been working on previously. I continued to practice my straight stitches, and also learned how to measure out fabric this time around by making a pillowcase! We had fewer mishaps this time around. But I also had to learn how to rethread my machine and also how to refill the bobbin!
I didn't use any resources for creating my project this week but I did refer back to this video to help understand how to refill a bobbin:
Post Four: This week I learned to use a pattern in order to make a mask. This was the first week that I didn't use a video to help me learn, and I found that it did not work great for me. I ran into several spots of confusion along the way, and although the mask turned out fine in the end, I made the decision to use videos as a reference pretty much exclusively in the future. This week I also tackled learning a new video making program, Animoto! I didn't end up loving the program for this purpose but it is something I may keep in mind for lessons in the future.
Resources I used for this post:
Post Five: This post was all about fixing the mistakes I had made on the previous mask, and continuing to work on creating consistent seams and effective patterns. This mask was much more successful. Making the tweaks to the pattern so it fit properly, and understanding the directions in the resource helped to make sure that this go around, the mask turned out much more functionally.
Resource used:
Post Six: My sixth post marked the beginning of a lot of struggles. I aimed to create a pair of shorts for the first time. I was also creating my own pattern based off of shorts I already had. This was full of problems. I ended up not finishing the project, for the first time, as I ended up with shorts I could not put on.
The video I used for this post:
Post Seven: The seventh post was all about redemption. I really wanted to end up with a pair of shorts I could wear. So this time I created a pattern that was much bigger. Although there were improvements this time around and these shorts actually fit, they didn't fit well. The shape of the fabric that I cut out was incorrect and as a result, the shorts had a strange look to them when put on.
Resources used in this post:
Post Eight: Third time was a charm for these shorts. I switched up several things, borrowed an actual premade pattern, and changed up my material. In the previous attempts the main issue was the pattern making rather than the stitching, and so I decided to take a step back and use something premade. My skill levels are just not yet at the point where I can make a pattern of my own and have a functional finished product.
Resource used in this post:
Post Nine: My final sewing project was a tank top. This time I challenged myself to use a different fabric, a new pattern, and a new stitch. I had to keep in mind the direction of the stretch of the fabric, and I had to learn to use a zigzag stitch rather than a straight stitch in order to allow for the fabric to stretch when worn.
Resource used in this post:
Then and Now
I wanted to finish out this project by revisiting the very first creation I made. It's easy to forget how much progress you've made when it's over an extended period of time so since I created a really simple cloth napkin in my first post, I decided to recreate a cloth napkin now, with the experience I have gained since.
And WOW was there improvement. I really didn't realize how far I have come.
I made this short video to show the process. This whole revisited project ended up taking much less time than it originally did, in addition to having a much higher quality finished product.
And here is a final comparison to show just how much I have improved. My initial cutting was much better. The edges are straighter because I both ironed them more effectively and I can now sew in a much straighter and more consistent line. Also, I matched my thread this time around so any mistakes or wobbles in the seams aren't nearly as noticeable.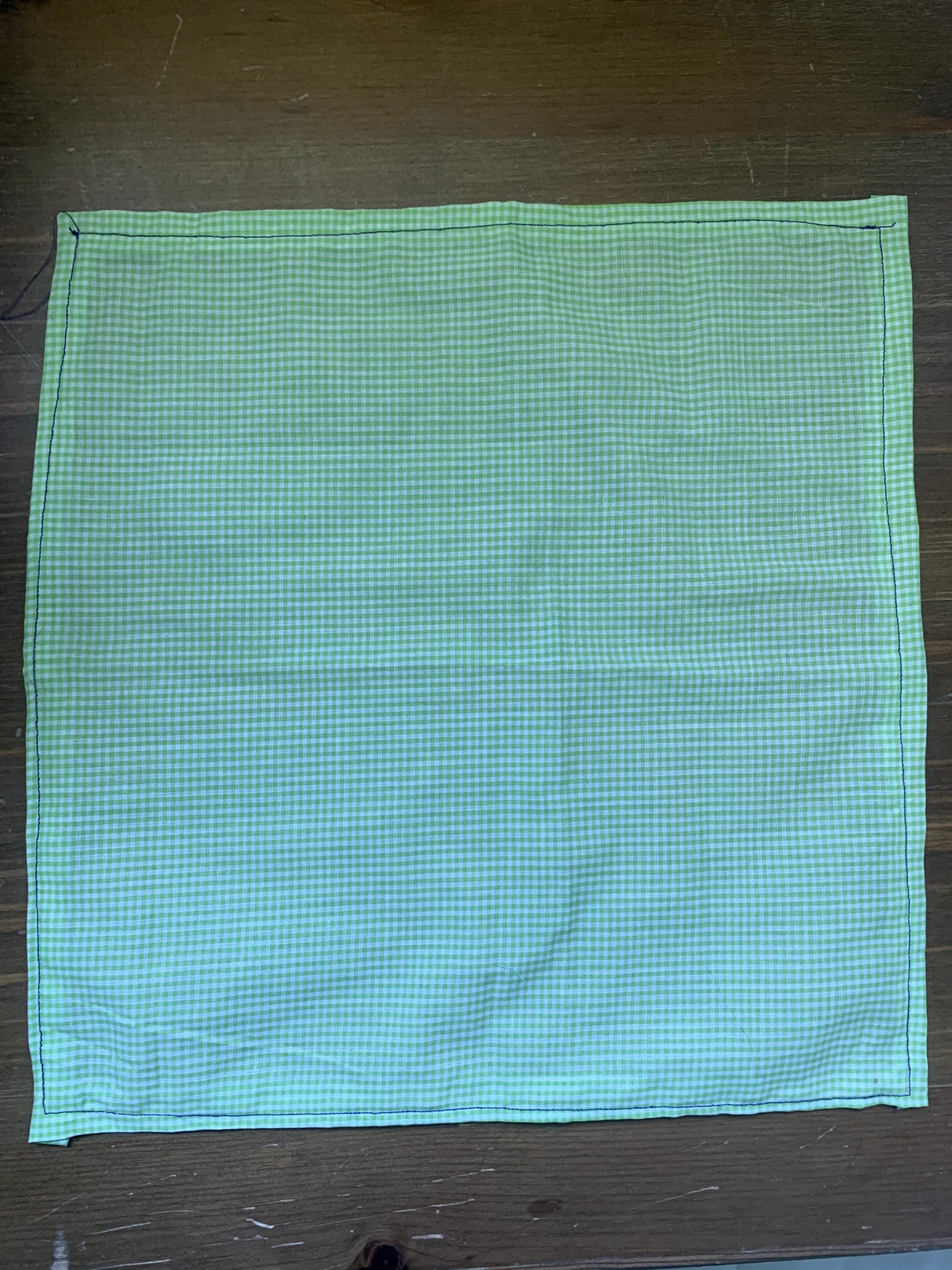 Overall, I'm very proud of my progress. I have improved leaps and bounds compared to where I was at the start. I definitely plan on continuing to become better at sewing, even if I'm no longer posting about it. This was a great opportunity to get me started on something that I've wanted to work on for a very long time.