I've been fortunate enough to spend a bit of time in a few different classrooms looking in from a professional standpoint rather than that of a student, and one thing I've learnt is that tough conversations are had nearly every day in the classroom. Sometimes they are uncomfortable, emotional, and eye-opening for all parties involved. Sometimes nothing changes at all. Still, they are always worth having. 

Times like these are tough for teachers. I've been watching and listening to the teachers in my personal life open up about the struggles they are encountering in how to talk about uncomfortable topics with their students. George Floyd's death and the protests around it have now been highly politicized and have quickly turned polarizing. It is tough when there are feelings of restriction in what is appropriate to talk about. There will always be parents and members of the community who don't agree with what children are taught and how they are taught it. So with that said, I do feel that every educator has a responsibility to model active citizenship and anti-oppressive education, whether it is in a physical space or an online space.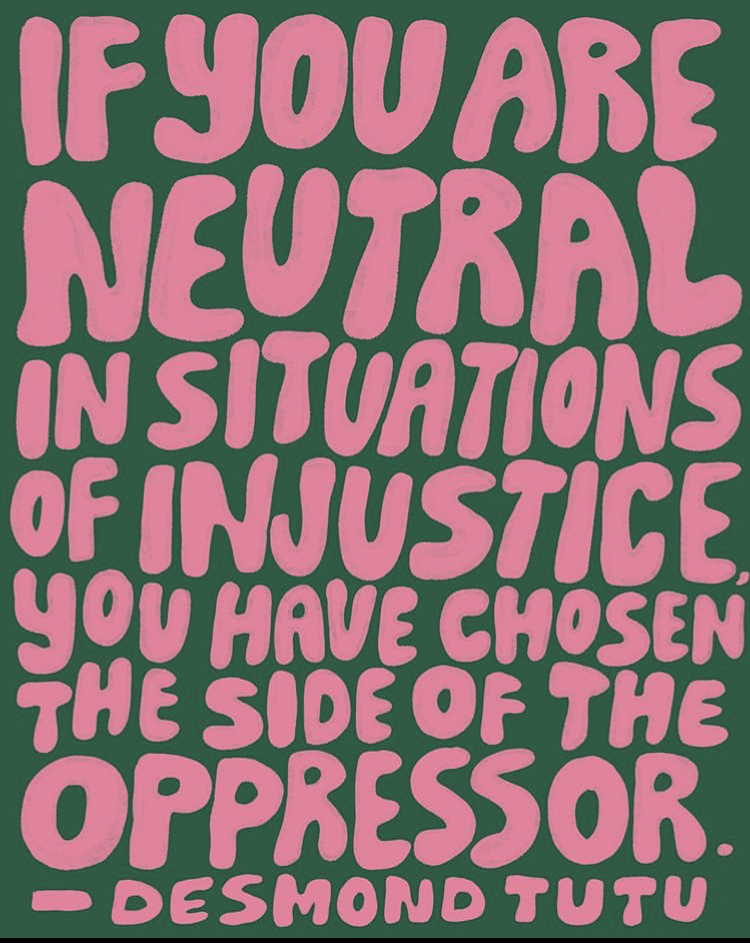 Writing this post itself has been an uncomfortable test. Personally, I find it challenging to try and define someone's role when I have not worn those shoes myself. However, when we are silent in the face of injustice, we are complicit. If teachers are not talking about anti-oppressive education in an open and unbiased (as unbiased as possible, although we all know we carry bias') way, then many students may never hear another viewpoint than what they were raised with. Teachers should encourage students to educate themselves so that they can think critically and make their own choices. I strongly believe that it is not a teachers job to tell a student what to think, but rather to teach them how to think.
It is understandable that some teachers do not want to talk about social justice issues online. What if the community becomes upset? What if their employer does not feel the same way? What if they say the wrong thing? These are all valid concerns. On the other hand, other damage can come from an educator staying silent. Others may be more afraid to speak out. Minority students and families could feel as though they are not supported or welcomed. Others may not be challenged in their thinking. I think it is up to educators to inform and educate, otherwise, whose job is it?