Covid-19 has dramatically altered many aspects of everyday life for individuals across the globe. Nobody seemed to expect the massive impact this pandemic would have on our everyday lives and routines. One of the first drastic changes to occur in Saskatchewan was the cancellation of schools on March 20th. The closure of schools has forced both teachers and students alike to adapt to an entirely new form of learning. There is still uncertainty about whether students will return to the classroom this fall or if schools will continue with virtual learning. Either way, everyone will have to accept the new normal that this pandemic has created.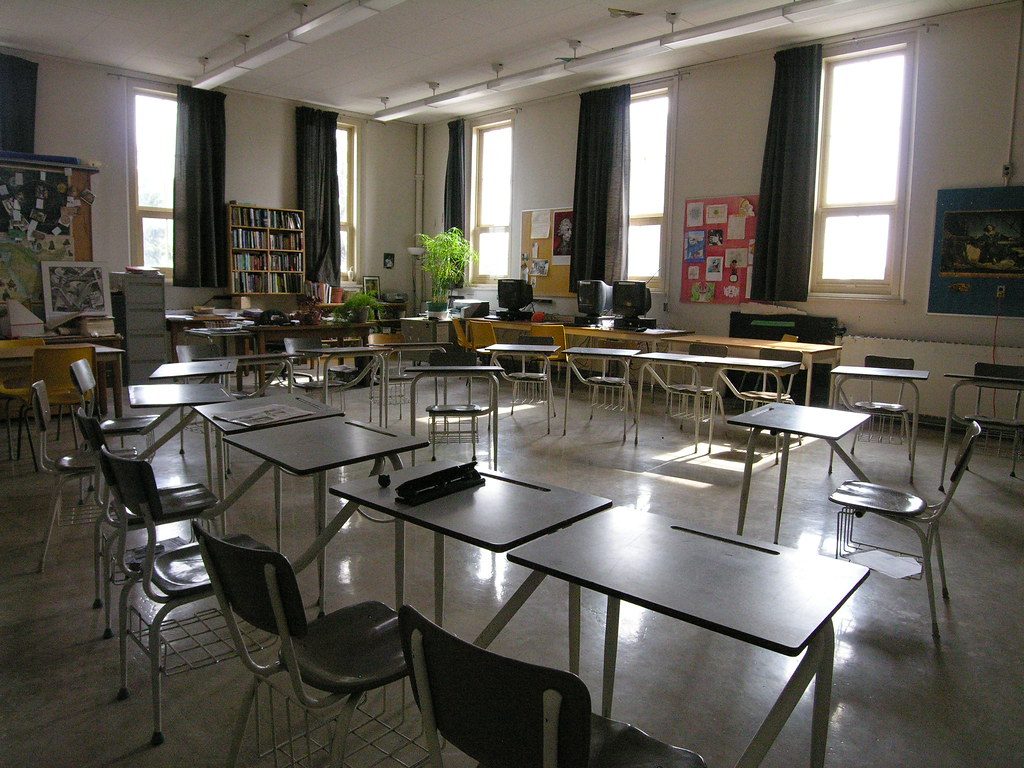 What Classrooms Could Look Like This Fall
When students do return to school, it is likely that there will be policies put in place to limit the number of students that can be present at one time, as proper social distancing would be impossible in a full classroom. This could potentially lead to a permanent decrease in allowed classroom sizes. Class size has been an ongoing concern of the Saskatchewan Teacher's Federation, as many elementary and high school classrooms currently contain upwards of 30 students. You can read more about this issue here. This issue speaks to me because I remember how there was not even enough seats in the room for all 32 of my classmates on the first day of a chemistry class I took in high school. This pandemic may finally encourage the government to create realistic limits on classroom sizes so that teachers have the time to adequately support each of their students. I believe that if students do return to school this fall, class size will be one of the most drastic changes that occurs.
It is quite possible that there will be a second wave of Covid-19 cases by this fall. If a spike in cases does occur, it is highly unlikely schools will return to normal. I believe there is a good chance Saskatchewan schools will continue with remote learning in September. Virtual learning may be supplemented by increments of in class instruction, where a small number of students are able to attend school at a time one or two days a week. Regardless of the method of instruction, teaching this fall will involve a great deal of review. K-12 students across the province have missed out on over three months of regular learning and instruction. Although some students have been learning from home, many lack the technological resources necessary to complete all the schoolwork provided. In addition, many high school students that I personally know are choosing not to complete the remainder of their assignments, as the work is not mandatory and they lack the motivation to learn from home. In the fall, teachers will be required to catch students up on the material that was missed last semester, while also trying to introduce the new material that they would regularly be learning.
What Classrooms Could Look Like in 2025
There is no doubt that classrooms will make use of more educational technologies in the future, especially after the increase in remote teaching and learning caused by the Covid-19 pandemic. With this increase in virtual and independent learning, the role of the educator will likely begin to shift in the near future. As mentioned in this article by the World Economic Forum, educators of the future will focus more on assisting students in developing their own knowledge, beliefs, and opinions rather than teaching them to accept or memorize knowledge from a textbook. I believe classrooms will also begin to stray away from traditional setups in the future, creating a more fluid and collaborative learning environment. A further increase in the use of flexible seating will likely be seen within the next few years, which will transform both the physical appearance of classrooms as well as the type of learning that takes place within them.