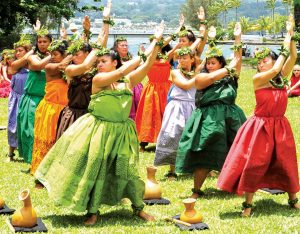 Aloha! This week for the learning project we decided to learn how to Hula with this youtube channel: Miss Jessica's World. The video of selection is called: Learn how to Hula in Miss Jessica's World and the instructor's name is Ava Rae Luna. What a fun little lesson for my kids to learn. I, unfortunately, did not capture any footage of my toddler dancing to it this week, but he was hula"ing" his hips away. In the video, you will see me and my two-year-old dancing to the lesson and he also loved it: Mother and Two-Year-Old Hula.
In the video, we learned that the hula dance is a Polynesian dance from Hawaii. We also learned that there are several aspects to the hula uniform:
the Pa'u skirt: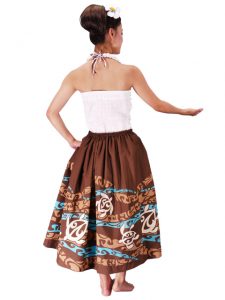 Maile Lei around their neck and Haku Lei on their head: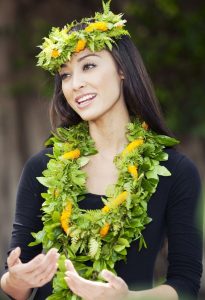 Kupe'e for the hands: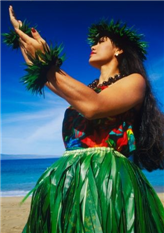 Then we learned of the hand positions which I, unfortunately, could not find a very specific description of them but they are in the video:
Position 1 is represented by the 1st girl on the top row on the left, position 2, position 3, and position 4. Then we dived into the feet movements such as kaholo as seen in the photo, then hela also represented in the bottom row in the photo, then 'Ami, and then Ka'O. We finally put them all together. It was a very informative and fun video to learn from and if you want to add some polynesian dance to the classroom for some cultural learning, I think that would be so helpful for students!
Thanks for following long, and cheers to the reading week!