Summaries & Shout Outs
How are y'all? It has been a hot minute since I have been on here blogging away. Pick-up your coffee (or select drink of choice) and hop along for a quick (actually quite lengthy) ride down reflection lane.
I want to take a moment here to debrief the last class and reflect on a few points. First off, I appreciated Catherine sharing more about SeeSaw with us, as I am very unfamiliar with this educational technology tool and often feel overwhelmed when looking at it. I felt as if I was not a great asset for Tessa when she was asking for pointers in Grade 1 & 2, as I have never taught anything below Grade 6. I honestly, would not even know where to start with those little beaners. Let us just say, 15 minutes of Kindergarten supervision three times a week, meets my quota of trying to understand the younger kiddos.
Because we are a Google Division, I am so excited that Matt was looking for a way for us to be able to take a better look into Microsoft Teams and OneNote. Furthermore, I think Mike does a great job of keeping us in the loop and sending links in the group chat when Alec or our peers' reference something.
It warms my heart how everyone seems to be working together towards a common goal, and people seem to be ready to help one another at the drop of a hat. After the course comes to an end every week, the conversations usually do not stop, and often are so engaging, thought-provoking, and meaningful. Amanda always has some great tips, stories, or strategies to share. So, if you ever need something, she is a phenomenal resource to go to.
Finally, I am so appreciative that our EC&I 834 group is extremely supportive. I saw this again when many people offered to stay after class to give Curtis B and Raquel feedback on their course, as they both happened to present last in their breakout groups and really wanted some good feedback, as they have been putting their course into action with students already. How marvelous is that? Therefore, I cannot say it enough, but I am one lucky gal to get to be apart of such an amazing team of people.
Reflections: Group Sharing
I'm not sure if I have said this enough, but it was a great opportunity to be able to share our work with our peers and listen to their ideas and creativity. Most of us had ended using the same LMS—Google Classroom, although Tessa and Jillian originally started to plan their course using SeeSaw and found that it wasn't working the way they wanted it to, in terms of organization and ease of use, inevitably switching over to Google Classroom (that their division also uses). I love the way that they incorporated "I DO, WE DO, YOU DO" into their planning. I think for this grade level (which is so foreign for me) it is very appropriate, especially for parents/guardians being able to help their kiddos. She was also very open about some of the struggles that they were facing and was working through problem solving and reflection while presenting.
Curtis N also was using Google Classroom and had some great ideas to get his kids more involved in politics and government. He showed us his outline, and some of his ideas and struggles he was trying to work through. He also included a parent/guardian section that he found while evaluating another person's course (from Twitter!). It was neat that he was able to take some inspiration away from an online interaction. We also discussed an upcoming lesson that he had planned and shared our thoughts on what we would do in our classrooms.
Finally, Curtis B presented the course he made with Raquel using an LMS that I am so unfamiliar with—Microsoft Teams & OneNote. I am very proficient with Microsoft Word, PowerPoint, and Outlook, although I have never seen the inside of teams. It has been very popular with businesses and a lot of my friends in the business world have used it prior to COVID and more so now. Although he ran through them quite quickly due to time constraints, it was interesting to see the course. At times I felt a bit overwhelmed with the amount of information being presented, although I bet once I had the chance to navigate through it on my own it would be a lot easier to understand.
I look forward to seeing their progress, and I appreciated how open and honest everyone was throughout the time we spent together sharing. A lot of problems were solved, or at least guidance was given towards solving them, and even more ideas were generated. From hearing about each course, to seeing a glimpse, I feel like the process has been so educational and valuable.
Reflections: Presenting My Course
The moment I heard that we had to present our course to our peers, my stomach was turning. How is that even possible? I teach 28 students every single day, and rarely feel nervous. However, I feel when sharing something with adults my stomach becomes tangled in knots thinking about timelines, what to share or omit, how to present it best, and overall what will they think of my presentation. I also am working hard at finding the balance between talking too much, and not enough. Letting others speak and share their thoughts and experiences, and spending more time waiting and reflecting so that I am not talking over someone or taking someone else's opportunity to share.
When it was my turn to present, there was little time left and there was one person that needed to share after me. To provide the last person with time to share, I felt as if I flew through my presentation and did not explain everything in enough detail. I probably confused the heck out of my group members with my 1000 tabs and bouncing from one place to the next trying to fit in as much as I could. The next time we present, I need to slow things down and explain in detail what I am thinking, as sometimes I forget that everyone else may not be used to how I set-up things in my classroom, or where my train of thought is going.
Another thing that I should remember for next time, is to pause, ask questions throughout, and provide some time for my group members to digest what is being presented to give better feedback and/or ask questions. I was happy with how I had everything loaded and ready to go, and all the links were working (some were rather slow though). Even after all these years of teaching, and going to school, there are still many ways that I could be a better presenter.
Personal Feedback from the Group Sharing
Like I said before because we were running out of time and I wanted the last person to be able to share, there was a limited time for feedback. I did appreciate Curtis N asking more questions about how I am setting up the final project, but before we could discuss further, we ran out of time. I thought it was kind that Curtis B tried to enroll in my Google Classroom to go through it with more detail, although, due to division restrictions, he was not able to join. I have asked around a bit to see if our division has an account that they use to practice with, and maybe that would be a good option for people to be able to take a peek at the course that way.
Although I did not receive a ton of feedback, one thing Curtis B mentioned was that he thought that I should put more of the PDF documents into a Microsoft Word format. However, the problem with that is that I have many downloaded fonts that do not format properly if the user opening the document does not have the same fonts downloaded on their computer. Therefore, turning the Microsoft Word documents into PDF keeps the fonts and formatting the way that I created them.
Hopefully next time we chat about our courses, there will be more time to get some feedback that I can use to make my course stronger, or at the very least to think about something using a different perspective.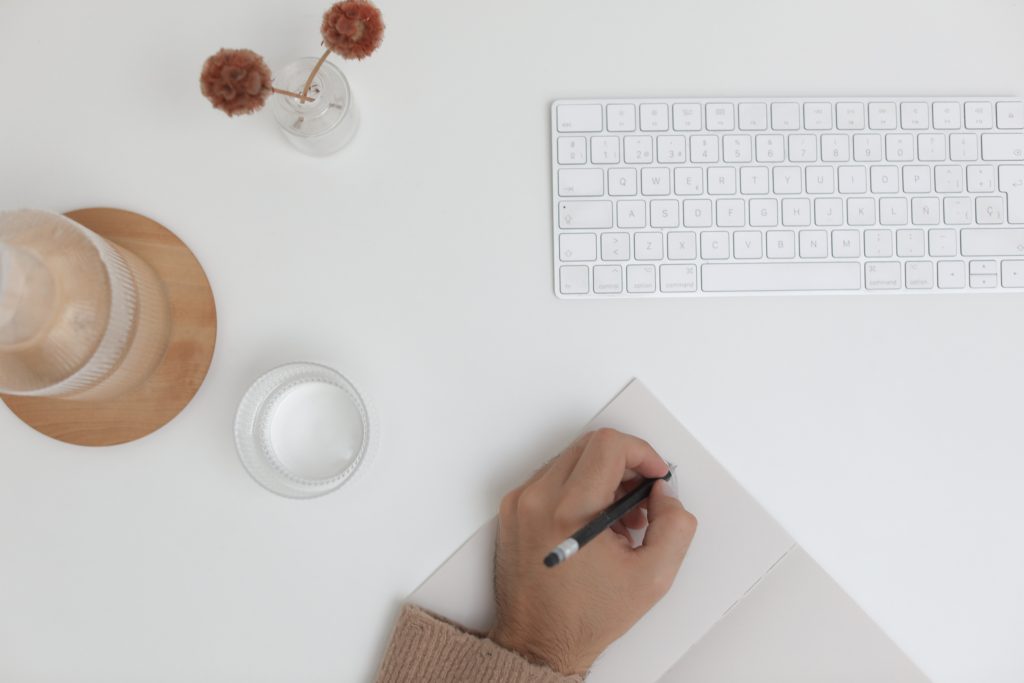 Changes & Reconsiderations
It was a valuable experience to present our courses with some of our peers, as there were many things that I wanted to change or add to my course after reflecting, discussing, and sharing during the breakout groups. A few of the smaller aesthetic things I want to change, like spacing in my lesson descriptions on assignment breakdown on Google Classroom, and the order of how some of the lessons appear on my 'classwork' page as well.
Some of the bigger things that I am contemplating changing are moving from a Blended Learning Approach that I discussed in my course outline, to more of a Hybrid Model. I think that I need to do some more research before I make a final decision, but the way that Dr. Alec Couros had explained it made me think that it would be a better fit. There are also a few things that I think I need to be more thorough about. For example, when I made a teacher lesson plan for Lesson #1, I think that I need to explain things in more detail and provide more examples or prompts. It would be beneficial for me to include as much detail as possible so that any educator picking up the course would be able to deliver it and do a good job.
Providing more opportunities for students to research, brainstorm, and share are valuable ways to engage students, and therefore, I should try to incorporate them into my planning as much as possible.
Ya…Ya…Now What?
That is the million-dollar question. Where do I go from here? Well, there is a lot that I want to accomplish and create for this course. Hopefully, I can put the pedal to the metal and create some amazing resources and build a course that I can not only feel good about but can use in my teaching.
A Coles Notes version (do people even know what this is anymore?) of a few things that I still need to do are:
How-to documents for the different educational technology tools, other teaching tools, and aspects of Google Classroom (i.e. Google Meet-Up, Slides, Docs, etc.)
Complete the materials for Lessons #2-5 and the final project.
Write the descriptions for each of the lessons and the final project on Google Classroom.
Create videos to supplement learning for some of the lessons.
Write teacher lesson plans for each lesson.
Implement new tech tools to the assignments—or use a variety of different tools throughout the course (i.e. Padlet, Canva, etc.)
Include ways for students to give immediate feedback on the course.
Get some more feedback on my course, and how to make it stronger.
Let's Touch Base!
Thanks for getting this far (or skipping to the bottom to answer some questions)! Whether you like Bill Gates or not, I think this is a valuable quote as I often forget that feedback is beneficial for us to do better and to learn more. I would love to hear your thoughts to help me build a stronger course.
If you use Google Classroom, what are the go-to topics that you always include regardless of the subject area? (i.e. parent/guardian, notes home, etc.)

If you were teaching the very beginner level of Digital Citizenship for a Grade 6-9 audience, what do you think are the most important topics to discuss?

What educational or teaching technology tools have you incorporated within a course? How did it go? If so, would you use it again?

What other help, feedback, etc. can you throw my way to help me knock this one out of the park?