A Quick Update on the Ole




Major Learning Project
Update! What We've Done Thurs Far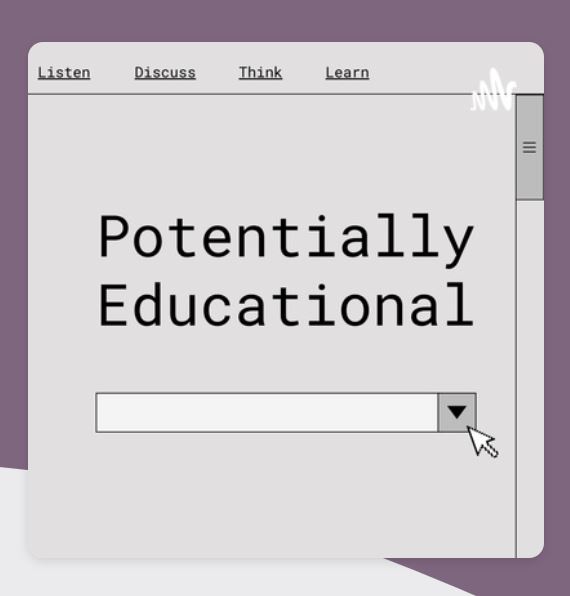 Durston has absolutely been crushing the fine-tuning details of putting our podcast together. From editing the voices to adding intro and conclusion music, all the way to getting it published, securing our first two guests, and pretty much everything in between he has been killing it! He is definitely tech-savvy and has been pulling the weight for both of us in this category. So, if you're following along on our journey, make sure you send a shout-out to him!
So, what have we been up to, you ask? Well, we have the first episode of our podcast published! It was published later this week and it looks and sounds pretty darn good for the first episode. Is it perfect? Absolutely not, but it's a great first attempt at a podcast. If you haven't checked it out yet, I highly recommend giving it a listen here. Other than having our first episode published, we have our cover art done, a website in the making, a second episode recorded (with Chris Brennan), and a third episode recording happening on Monday, with our very own Dylan Johns. We are pretty excited to have him guest appearing for our next podcast episode and can't wait to hear what he has to say!
We have a few ideas in the mix for our next few podcast episodes and are looking at securing those guests as we speak. We are also excited that we've had a few listeners so far, that have actually listened to most of the entire podcast! Even Curtis Norman from our past class took the time to listen! Hey, we're no Joe Rogan over here, but it's definitely a start!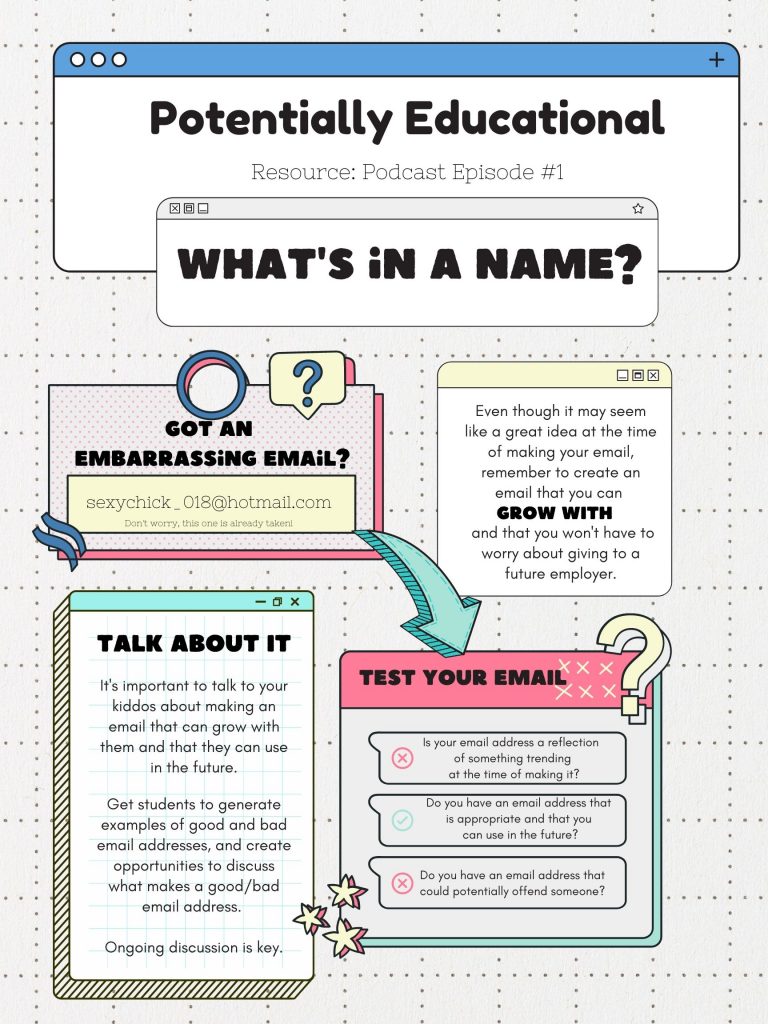 What We Have in the Works & Where We're Headed
I've hinted at it a bit already, but we have a few things in the works. We are planning on creating at least one key resource to supplement every episode. The main takeaway from the first episode was the power of making an email address that you can grow with, and that isn't trendy, potentially offensive, or will one day be a tad on the risky or inappropriate side. As we continue with each podcast, we hope to build more and more resources that our listeners can use to enhance their digital citizenship teachings and learnings.
Durston is working on editing the second episode, and we have our rough guidelines of questions and our guest introduction prepped and ready for our episode recording on Monday. We won't know what resource we want to create to supplement this episode until we record the episode and see where it goes. Although we have guiding questions prepared, we want the conversations to be most authentic as possible, and sometimes that means going off the planned route.
We have also reached out to a few more possible guests and are waiting on a few responses to those invitations. Hopefully, a few of them will be interested to take part! We will continue to work on the website and editing of the podcast episodes, as well as securing those guests. We will also work on refining our interviewing techniques so that we aren't as awkward or avoid potentially cutting one another off accidentally.
Obviously, we need to do some more work promoting our podcast and getting listeners, and followers. That may be a tricky task, but it is one that we don't have to focus all of our attention on just yet as we are ensuring we have a good framework before we build on it.
Looking for Inspiration & Feedback
We would love to have some feedback to make our podcast even that much better! We aren't experts at this yet, but we sure are trying and learning a lot! Please feel free to leave a general comment, answer one or more of the prompting questions below, or just like this post. We truly appreciate all the support, and we see all of your contributions (big or small).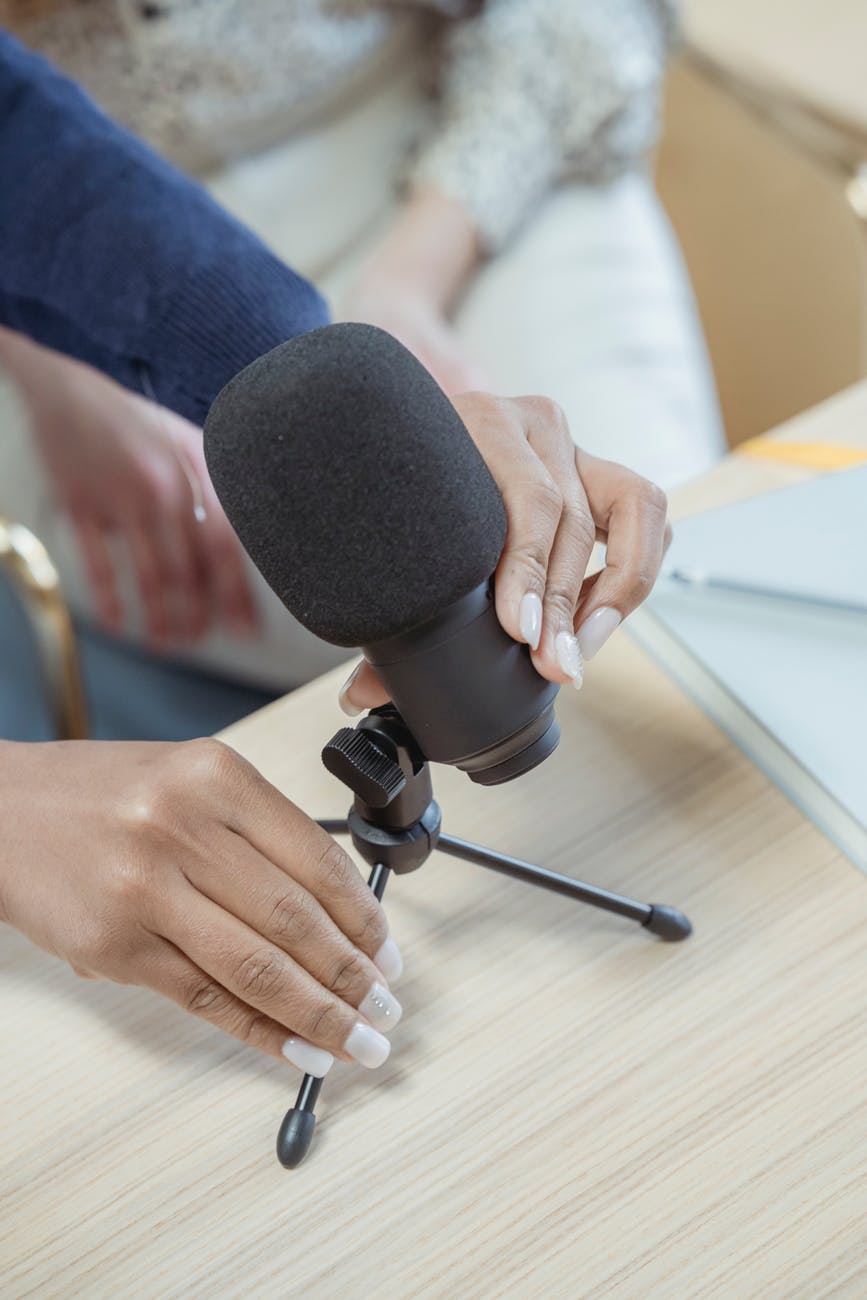 Do you have any suggestions on how we can get more followers? Or listeners?

Who are some guests that you would love for us to try to get on the podcast?

What questions would you love for us to address?

If you're a podcast lover, what are some things your favourite podcast does to keep you listening and engaged?

What are some things that we could improve on after listening to our first episode?