Assignment: Online & Blended Course




Prototype Development
Course Rationale
According to Digital Citizenship Education in Saskatchewan Schools Policy Planning Guide (Couros & Hildebrandt, 2015):
Digital citizenship education is not intended to be a stand-alone unit, course or lesson, rather it is best learned and understood when taught in context through supported online practice and real-life examples and experiences. (p. 6)
Although this course may seem like a stand-alone course on paper, it is my plan to implement real-life learning, experiences, and events within the framework of the course so students can use their new learning and try to make applications soon after. We often assume that our students have been born into the technological generation and inheritably have the skills they need to be successful in the digital world. However, we also often forget that students need to be taught and we cannot assume that they know something based on preconceived notions and ideologies, or even from our experiences of teaching prior students.
I would argue that digital citizenship is not something that all educators are aware of or understand fully themselves. Therefore, I think that this is a topic that too often gets passed over in schools with our students and our teaching staff. I believe that the people in our schools need to be taught regardless of age, and this course would be a great start at getting some of our students more aware of the digital world around them and the impact they can have on it whether positive or negative.
When polling my current students, I asked them if digital citizenship was something that they have learned too much over the years, and therefore monotonous to spend more time creating something that has little left to cover. However, to my surprise, not even one of my students had even heard about digital citizenship and would not even take a stab at to what they thought it may be. I realized quickly in our short conversation that this topic is something that needs to be planned out and ready to learn for both staff and students.
Google Classroom was the Learning Management System (LMS) I chose because currently, our division is using this platform for all Grades 4-8 students, as well as some high school students. Therefore, I want to create something that I can continue to use in the classroom that does not confuse parents/guardians and students with another LMS platform to learn. I also think that it is a beneficial LMS to use to help my colleagues not only feel more comfortable about educating their students around digital citizenship but also to help them learn how to use the platform more comfortably and effectively.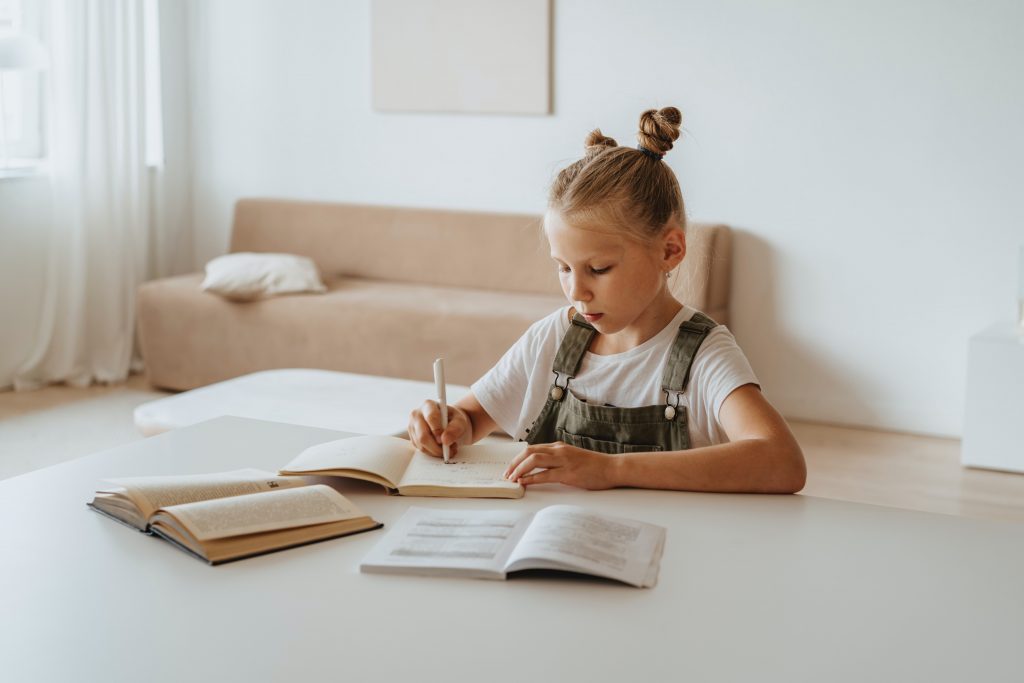 Overview of the Course
Digital citizenship encompasses a broad range of topics that focuses on the norms of appropriate and responsible use of technology not only in the classroom, but in our everyday lives. Digital citizenship allows all technology users to not only learn how to use technology responsibly, but it also teaches one to understand how to use technology appropriately in digital learning environments in and outside of the school setting. The world we live in is always changing, and technology is changing even more rapidly. Therefore, it is important that we teach our students how to engage in a digital world safely, responsibly, and appropriately.
Course Format & Tool Set
Students will participate in the course, using Google Classroom as the main platform, and will utilize digital tools to enhance and supplement their learning. The course will include some synchronous components; however, most of the course will be asynchronous learning with prescheduled timelines and due dates. Furthermore, students will be able to asynchronously access the content of the course and complete their learning, although there will be scheduled times for synchronous interactions, summaries, questions and discussions. The course will include some components of the flipped classroom and will be a mix of online and face-to-face learning, for more of a blended learning approach. There will be a variety of tools to help students understand their learning task: written descriptions, video explanations, how-to guides with pictures, and some examples of completed work.
Students who need additional assistance when online learning can also use Google Meet-Up or Google Chat functions for direct assistance from the teacher (synchronously and asynchronously).
The following is a list of some tools (but not limited to) that will enhance learning and provide feedback and assessment throughout the course: Google Workspace--formerly referred to as the G-Suite (Forms, Chat, Meet-Up, Slides, Docs, Classroom, G-Mail, Sites, hangout), Jambaord, Flipgrid, Kahoot, Plickers, Spiral, Mentimeter.
Course Timeline
Due to the nature of the course content, the course will last for a duration of at least six weeks. The teacher will have to be flexible when delivering the course content and gauge their audience to see if topics need more or less attention, or if students are struggling to stay on top of their learning and assignments. Also, because this course is in addition to what the students are already learning in other subject areas, the teacher may need to alter timelines and coursework to reflect the needs of the students.
Target Student Population & Demographics
For the purpose of this course, Middle School Students (Grades 6-9) will be the focus. However, rather than gearing towards one specific grade (i.e. this course is designed for Grade 6 students), it will be planned around levels of learning—Beginner, Intermediate and Advanced courses. In my opinion, I think that the three levels of learning are more appropriate for the topic of Digital Citizenship, in case students in Grade 9 for example have never been introduced to this subject, and therefore, would start at a 'Beginner' level instead of a Grade 6 level.
Course Content
The course will loosely follow the Digital Citizenship Education in Saskatchewan Schools Policy Planning Guide (Couros & Hildebrandt, 2015), although some topics may be added, removed, altered, or reconfigured.
The key foundation of the course will be focused around Ribble's nine elements of digital citizenship:
Respect:

Students need to respect the depths of access they have in this digital world, follow the laws that are mandated, and act with the proper etiquette when engaging with technology.


Educate:

Students must be able to read the world they are engaging in, communicate their ideas, thoughts and beliefs, as well as hear constructive criticism appropriately, and understand the commerce of the digital world.


Protect:

Students need to be aware that they have rights and responsibilities when engaging with technology, to ensure they can understand how to be safe and secure, in hopes to maintain their overall health, wellbeing and happiness.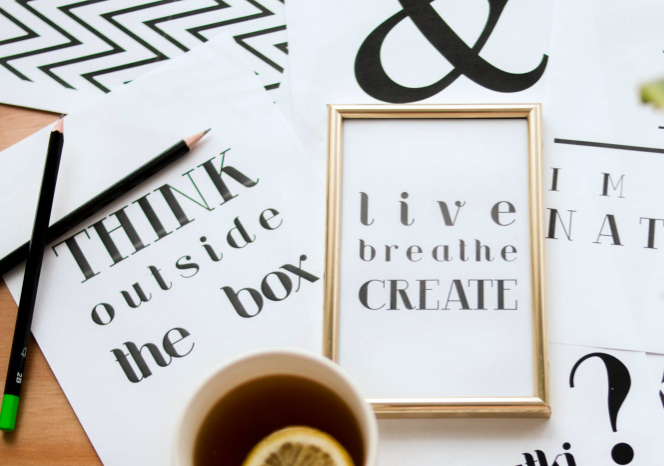 Learning Objectives
Couros & Hildebrandt (2015), raise an important point in regard to the importance of understanding digital citizenship:
…both students and educators need to be able to use technology safely and effectively to communicate and collaborate in a global society. The promotion of digital citizenship education is a key component of a coordinated strategy to address cyberbullying. Supporting students at all grade levels and through all subjects to learn appropriate and responsible online behaviour through the integration of digital citizenship instruction will help ensure that children and youth in the digital age become responsible and principled digital citizens, capable of building and maintaining a positive digital footprint, respecting intellectual property boundaries and protecting their privacy online (p. 6)
In addition to Couros & Hildebrant (2015), the learning outcomes I hope to achieve by creating this course are:
Educate students about digital citizenship so that they can understand and make informed choices when engaging within the digital world,
Provide avenues of dialogue for students to discuss their experiences, fears, etc. in a safe, non-judgmental, and informative environment,
Engage more colleagues in the conversations around digital citizenship and how we are implementing it in our classrooms, as well as to provide those educators that are interested in a ready made course to use alongside their teaching to help them educate themselves and their students, and,
To be more invested as an educator in the importance of teaching students and colleagues about understanding their interactions within the digital world around them.
Course Materials
Students will need to have some access to technology, whether that is at school or at home. Preferably, students would have access to technology at home as well as school, although that may be an issue for many families. Providing assistance for prolonged time away from school by lending technology would be an asset, or a list of where students can borrow technology like the Regina Public Library for example. Students will also need to be able to have some form of internet with their technology, and some paper and a pencil. Polling the students at the beginning of the course in terms of who has access to technology, internet, etc. will take place and from there, together with the division, lending services, etc. we will devise a plan for adequate materials to be borrowed.
Assessment Strategies
Assessments will be ongoing throughout the duration of each topic and course (beginner, intermediate and advanced) and will focus on the three assessment areas: of learning, for learning and as learning. There will be a variety of tools used to assess learning throughout each assessment area. Listed below are some of the educational tools that will be included, but are not limited to:
Assessments of Learning—gauge student learning:
Formative assessment—class discussions, exit slips (Kahoot/Plickers, Mentimeter, Socrative, Google Classroom Question, Google Forms, Google Meet-Up, Google Chat, Jamboard)
Summative assessment—final project
Assessments for Learning—roadmap of how students are doing throughout the course:
Progress Check-Ins (Google Forms, Flipgrid, Spiral, Google Question)
Assessment as Learning—actively involving students in the learning process:
Self Assessments
Self-Directed Demonstrations of Learning
Considerations for Common Concerns
Access to Technology

At Home:

students who do not have access to technology at home can use school time to complete their assignments or borrow technology if we are away from the school for prolonged periods of time. Also, if students qualify for assistive technology or are candidates under Jordan's Law, to help families complete the necessary documentation to help aid in this process (or at the very least, point them in the right direction and provide them with necessary contacts to help them).


At School:

provide flexible scheduling to allow more time for students to engage with technology. Also, if only half the class has available technology, then half the class can work on components while the other half works on something else and then they can switch. Or at the very least, have the assignment projected on the board with the projector and have the students participate that way.
Access to Wifi:

this may be a struggle for some of our families. If students do not have access to a hotspot, internet or Wifi at their homes, suggest using the public library or look into other ways that the school division can help them.


EAL Learners:

teach students how to use Google Translate and provide ample time for students to complete their learning. Having additional supports from the educational assistants or the EAL teachers would also be an added benefit.


Student Attendance:

because the course is delivered utilizing a blended approach, students who are away from the school, but have access to technology and the internet will be able to continue working on their learning at their own pace. If students are unable to follow along, it would be beneficial for them to schedule video meetings, chat or email communications.


Disengaged Students:

try to incorporate high interest topics to engage more students, or poll students to see how they are doing and what needs that are being missed in the course.